Weather Normalization Methodology
The Buildings Performance Database utilizes a normalization methodology to account for the impact of weather on data. The beta release includes weather normalization for buildings in a limited geographic scope, and will expand to incorporate all locations across the country in the next release as more geographic specific building data is incorporated.
Methodology
The normalization methodology uses an industry standard change-point method. Ambient dry-bulb temperatures corresponding to measured energy from National Oceanic and Atmospheric Administration (NOAA) and reference temperatures for normalization based on TMY3.
References
The Building Performance Database references the American Society of Heating, Refrigerating and Air-Conditioning Engineers (ASHRAE) Research Project 1050-RP in the development of its weatherization normalization methodology. A summary

of the ASHRAE project is also available.
Normalization Regressions for Separate Heating and Cooling Fuels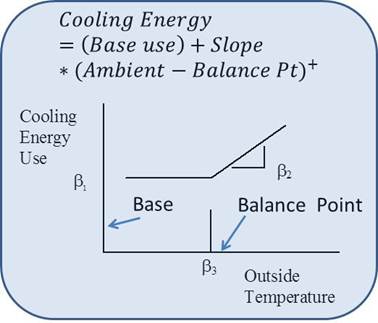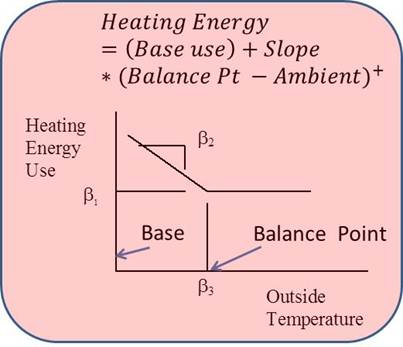 Normalization Regression for Electric Heating and Cooling