U.S. Department of Energy - Energy Efficiency and Renewable Energy
Building Technologies Program – Information Resources
2012 DOE Solid-State Lighting
Market Introduction Workshop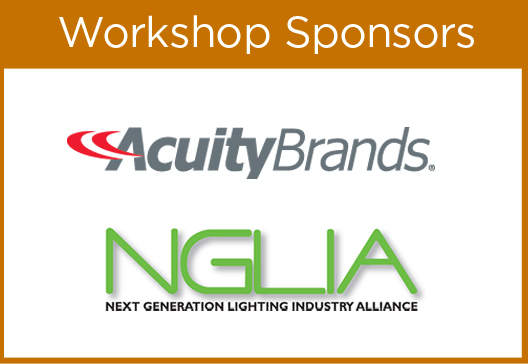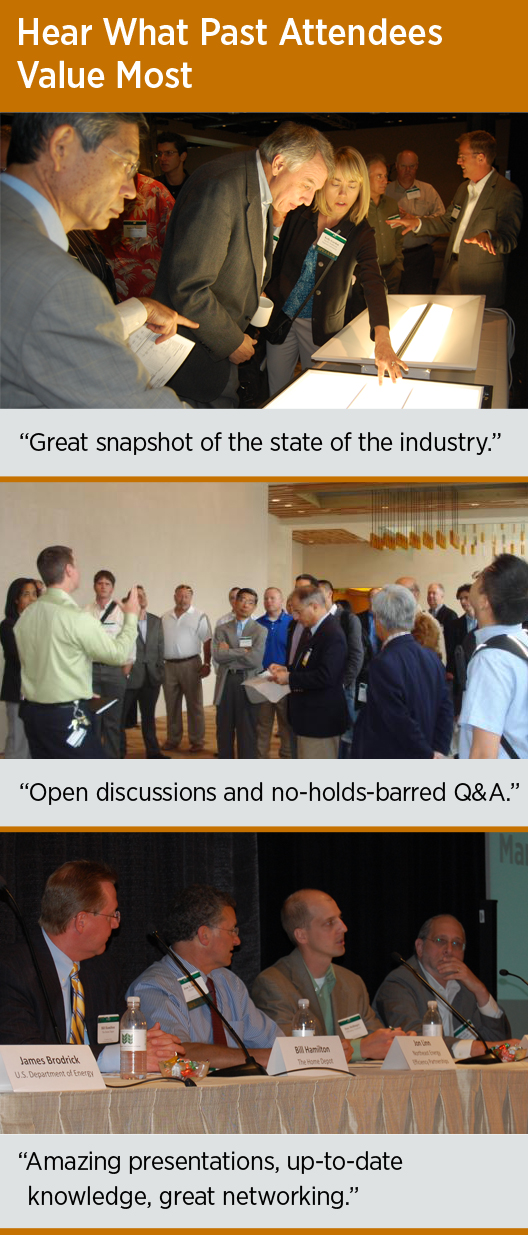 Wyndham Grand Downtown
Pittsburgh, PA
July 17–19, 2012
The solid-state lighting market is changing rapidly. Higher performance and lower prices are accelerating market adoption. Changes are happening so quickly, if you analyzed SSL options 12 months ago, your conclusions are likely out of date. Yet SSL is often not a drop-in, one-for-one replacement for an existing lighting technology. And questions remain regarding reliability, lifetime, dimming, color quality, and other performance characteristics. So how do you prepare for the most significant change in lighting technology since the days of Edison?
Join DOE at the seventh annual SSL Market Introduction Workshop and keep up with a market in motion. Mix and match your sessions: In addition to the two-day workshop, DOE is presenting a half-day of free tutorials for newcomers, plus a guided bus tour to local LED installations. Choose the sessions that are right for you.
OPTIONAL PRE-WORKSHOP TUTORIALS: JULY 17
Must-see tutorials for those new to SSL. Registration required; attendance is FREE. IES continuing education credits available.
Solid-State Lighting 101
How Well Do LED Products Perform in the Lab?
How Well Do LED Products Perform in the Real World?
Understanding Lifetime and Reliability
Get the Facts
Stump the Chumps: Your Chance to Ask the Tough Questions
Pre-Workshop Tutorial Agenda
Registration
OPTIONAL GUIDED BUS TOUR: JULY 17
A guided bus tour will visit Phipps Conservatory's newly opened Center for Sustainable Landscapes, a retail storefront, and a city neighborhood, with a wide range of LED products installed. Registration required; $20 transportation fee.
TWO-DAY WORKSHOP: JULY 18–19
Lighting industry experts share insights, perspectives, and the latest updates. Registration required; $300 includes all sessions, lunches, and a networking reception. IES continuing education credits available.
Product Pricing, Cost Effectiveness, and Financing
Lessons Learned from Outdoor Lighting Installations
Commercial Ambient Lighting Solutions
LED Replacement Lamp Trends
Lessons Learned from Lighting Showrooms
Weaving LED Products into Existing Lighting Efficiency Programs
LED Life Cycle Analysis: A DOE Study
Lessons Learned from Facility Managers