U.S. Department of Energy - Energy Efficiency and Renewable Energy
Building Technologies Office – Information Resources
2013 DOE Solid-State Lighting Market Introduction Workshop
Hear What Past Attendees Value Most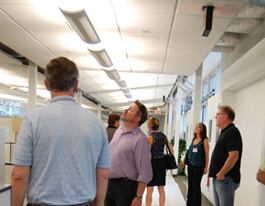 "Stay on top of where LEDs are in terms of project application, reliability, performance."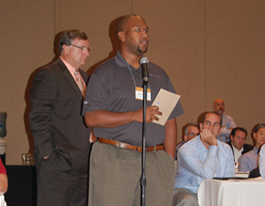 "Open discussions and
no-holds-barred Q&A"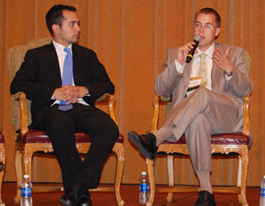 "If you want to know what's happening in
LED, you need to go to this workshop."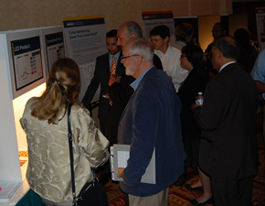 "Excellent networking opportunity."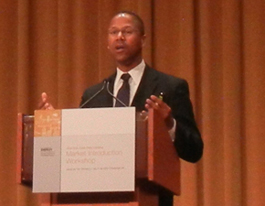 "Hear from people who really
purchase and deploy LED lights."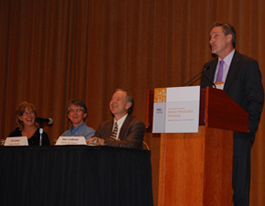 "There was not a single
session I felt I could skip."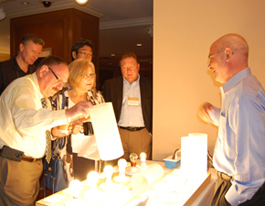 "Great opportunity for someone new to the field and also for experienced professionals."
The Benson Hotel
Portland, OR
November 12–14, 2013
In just a few short years, the lighting world has changed from familiar and predictable to dynamic and complex. Utility and energy efficiency program managers today must master a flood of information on ever-changing LED products in order to evaluate when and how to include these products in their programs. LED lighting is evolving at warp speed, with new-generation products emerging continuously. Product design improvements are yielding better performance and quality. Prices are dropping rapidly. And it's all happening so quickly that your analysis from six months ago is already out of date. So how do you create programs that accurately reflect the dynamics of today's lighting market?
Join DOE at the eighth annual SSL Market Introduction Workshop in Portland, Oregon, for two days of in-depth discussions on key topics led by industry experts. New to SSL or need a refresher? Come to our FREE half-day of pre-workshop sessions for a chance to ask all your questions about LED lighting.
TUESDAY, NOVEMBER 12
WEDNESDAY AND THURSDAY, NOVEMBER 13–14

FREE LED EDUCATION

Must-see sessions for lighting professionals and newcomers looking to better understand the complexities surrounding LED lighting.(Registration required; no fee.)

Pre-Workshop Agenda
Registration

GUIDED TOUR

Hands-on tour of the latest CALiPER investigations—see for yourself how LED PAR38 and troffer products compare with older technologies. (Registration required; transportation fee applies.)

WORKSHOP

In-depth discussions on current issues relevant right now.(Registration required; fee applies.)

Cost Effectiveness: Which products meet cost-effectiveness requirements, and why? Learn how others estimate cost effectiveness, and what data and assumptions they use.

Product and Market Evolution: Huge changes in the last few years have led to reduced costs and improved quality and performance. How have LED products evolved, what market segments are taking off, and when will the timing be right to move beyond replacement lamps?

Resources and Tools: Find out how national programs, state requirements, and regional resources are evolving to keep pace with the lighting market, meet the needs of users, and drive energy savings.

Managing Risks: Despite rapid improvements, questions remain about LED product lifetime, reliability, color, dimming, flicker, and power quality. Learn more about these issues, and find out how others manage the risks.