Experiences of Current and Past AAAS Fellows at EERE
AAAS Fellows in the Office of Energy Efficiency and Renewable Energy (EERE) experience a variety of exciting positions and contribute to EERE's mission in many different ways. To learn more about some of the activities and experiences of current and past Fellows, keep reading.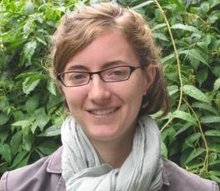 Aimee Bailey, a Fellow within EERE's SunShot Initative/Solar Energy Technologies Program, leads the organization of the SunShot Discussion Club and Seminar Series, a forum for discussing the technology and policy that will lead to drastically reducing the cost of solar energy systems. Aimee is collaborating with experts from the National Renewable Energy Laboratory and the Santa Fe Institute to research the fundamental process of technology evolution. Their results are currently being published in peer-reviewed journals and insight from the research will guide billions of dollars of federal research and development investments in energy generation technologies. She also co-organized a workshop called Ad Lucem -- Latin for "toward the light" -- in which participants from academia, the private sector, public sector, and national laboratories discussed potential pathways for solar market transformation and methods for studying their consequences. The overarching goal of the Ad Lucem initiative is to accelerate the global transition to clean and affordable solar energy by expanding our understanding of the technology-society-economics nexus. Aimee said, "The AAAS Fellows in EERE are given opportunities to take on roles that have a great deal of impact on the future of the office."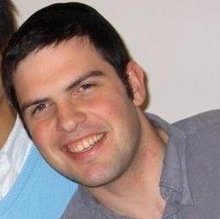 Amitai Bin-Nun, a Fellow within EERE's Office of Strategic Programs, works with the analysis and communications teams to identify and collect key data that drive the decision-making process and identify appropriate ways to frame energy discussions for target audiences. Amitai has formed estimates of the size of the renewable energy economy, created an interactive diagram describing energy flows in the residential sector, and is leading a major effort to improve data collection of renewable energy. Amitai commented, "EERE has transformed my understanding of the energy and policy worlds. I have gained a deeper understanding of the important role the federal government plays in the energy sector, and a clearer vision of why this role is so crucial. Given the broad mission of the EERE and its vast importance, I have found that motivated individuals, such as AAAS Fellows, can quickly find an important role in the organization."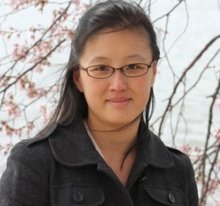 Ranyee Chiang, a Fellow within EERE's Biomass Program, is leading efforts to set environmental targets for advanced bioenergy technologies and to identify research and development needs to balance environmental and economic goals. In addition to domestic efforts, Ranyee is also working on sustainable bioenergy for international development. She is leading the launch of the U.S. Department of Energy's five-year clean cookstoves initiative to support research to develop low-emission, high-efficiency biomass cookstoves, as part of the Global Alliance for Clean Cookstoves. Ranyee said, "Being at DOE means that I am working on solutions to environmental and international development challenges that are also practical and economic, which has been enormously rewarding. At the same time, balancing environmental, economic, and social goals is challenging, so I appreciate the EERE and Biomass Program leadership and staff for providing both support and opportunities for AAAS Fellows to take initiative."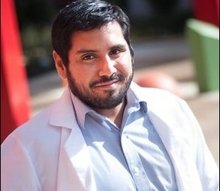 Matthew Garcia, a Fellow within EERE's Office of Strategic Programs, provides support for EERE's Workforce Development and Education Initiatives. Matt works to promote energy literacy and increase opportunities for training and workforce development in energy careers. As part of his efforts, Matt coordinates the Energy 101 initiative – an effort to support the creation of a college and university level energy course and its modules that can be used to fulfill general education requirements, thus increasing energy literacy and promote the award of more Science, Technology, Engineering, and Mathematics and energy related degrees to fill expected workforce gaps in energy careers. Matt also helps support the National Training and Education Resource (NTER) platform – a free open source solution to creating and distributing workforce development, training, and education content. Matt said, "EERE AAAS Fellows are encouraged to take the lead in projects both large and small, where our opinions are valued as part of an effective team dynamic. In EERE, there are a number of extremely hard working civil servants with the high aspiration and motivation of increasing the quality of life of the citizens of the United States."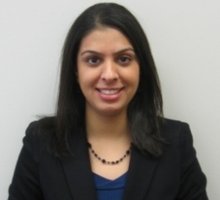 Chetna Khosla, a Fellow within EERE's Advance Manufacturing Office (AMO), served as the technical lead for EERE on critical materials and is now contributing technical guidance to AMO's development of a Critical Materials Energy Innovation Hub for FY12. Chetna has also been serving as EERE's liaison to an interagency working group on the Materials Genome Initiative led by the White House Office of Science and Technology Policy and advised AMO on several projects focused on next-generation materials such as carbon fiber composites and lithium batteries. Chetna commented, "I have found EERE to be a dynamic workplace with individuals who are deeply dedicated to securing our nation as a leader in clean energy."

Jamie Vernon, a Fellow within EERE's Office of Strategic Programs, is actively involved in the National Clean Energy Business Plan Competition where he has developed the governing policies, judging criteria, and performance metrics. In addition, Jamie has played an integral role in developing and launching the Customer Electricity Data Access and Control Map website, an interactive platform that informs the public about their ability to access and utilize their electricity data. Other activities include identifying ways to streamline EERE's internal communications and information sharing in order to more efficiently and effectively execute its mission, assisting in communicating the results of EERE's impacts analysis and evaluations, and contributing to EERE's Strategic Plan. Jamie said, "My fellowship experience has developed my understanding of strategic portfolio analysis, performance tracking, and commercialization and deployment of clean energy technologies. Having gained priceless knowledge and experience about energy policy, I plan to renew my commitment to EERE as a 2012-13 AAAS Fellow so I can continue to learn from the expert leadership in the office."