Green Your School

Schools around the country are finding ways to use energy as efficiently as possible, not only to set an example for their students and communities, but also to save on the bottom line. Given that energy costs are second only to salaries in terms of school budgets, many school leaders are investing in energy-efficiency technologies in their buildings and fuel-saving technologies in their buses.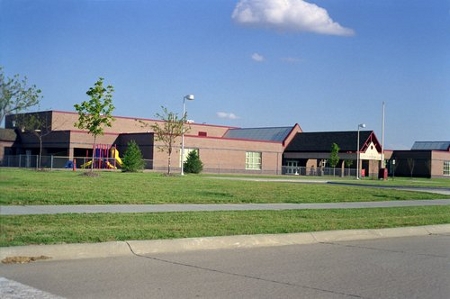 A number of programs can help you improve the energy efficiency of your school buildings, campus, and buses. Here are a few links to help you get started.
Alliance to Save Energy: PowerSave Campus Program
This program works with students and interns at Universities in their efforts to promote careers and academic infusion of energy efficiency and sustainability concepts.
Alliance to Save Energy: PowerSave Schools Program
This program works with students to assist schools in their efforts to be more energy efficient and simultaneously educate students through hands-on, real-world learning.
Alternative Fuels Data Center: School Buses
This link features a variety of information on the use of alternative fuels in school bus fleets.
ASHRAE Advanced Energy Design Guides for K-12 Schools
To promote building energy efficiency, ASHRAE and its partners are making the Advanced Energy Design Guides available for free download (PDF). The guides offer designers and contractors the tools needed for achieving 30% or 50% energy savings compared to buildings that meet the minimum requirements of Standard 90.1-1999 and Standard 90.1-2004.
Collaborative for High Performance Schools
This collaborative, which schools can join for free, provides a wide range of resources to help schools design, construct and operate high-performance schools: environments that are not only energy and resource efficient, but also healthy, comfortable, well-lit, and containing the amenities for a quality education.
ENERGY STAR® Program
The U.S. Environmental Protection Agency (EPA) ENERGY STAR program offers resources for K-12 school districts.
Green Ribbon Schools
The U.S. Department of Education Green Ribbon Schools program recognizes schools that save energy, reduce costs, feature environmentally sustainable learning spaces, protect health, foster wellness, and offer environmental education to boost academic achievement and community engagement. The latest addition in the endeavor to communicate best practices, the Green Strides Webinar Series, features live presentations from federal agencies on programs that complement the award.
North Carolina Solar Center
The North Carolina Solar Center works with schools across the state to design and install photovoltaic systems on campus.
Featured Publications
A brochure on the Wind for Schools program. Details



EnergySmart Schools fact sheet on the EnergySmart Schools program that is endorsed by the National School Board Association (NSBA). Details



The Best Practices Manual was written as a part of the promotional effort for EnergySmart Schools, provided by the US Department of Energy, to educate school districts around the country about energy... Details


Features