U.S. Department of Energy - Energy Efficiency and Renewable Energy
EERE Financial Opportunities
Types of Financial Assistance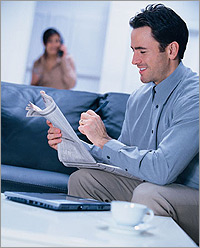 The Office of Energy Efficiency and Renewable Energy (EERE) works with industry and outside agencies through two mechanisms: financial assistance and procurement.
Through financial assistance, EERE provides funding for renewable energy and energy efficiency research and development. Financial assistance awards transfer money, property, or services to a recipient so that it can accomplish a public purpose authorized by federal statute. For example, a financial assistance award might be used to fund research to improve the efficiency of photovoltaic cells.
Specific types of financial assistance directly funded by EERE include:
In addition, financial assistance may be available through other organizations in EERE's funding stream. Examples of these types of funding mechanisms are:
Additional assistance may also be available through the following Department of Energy programs:
EERE also works with businesses, industries and others for the procurement of goods and services. A procurement contract is used to purchase, lease, or barter property or services for the benefit of the federal government. For example, EERE would use a procurement contract to purchase computers for its employees.
For more information about EERE procurement, see the Department of Energy's Office of Management Procurement and Acquisition website.