U.S. Department of Energy - Energy Efficiency and Renewable Energy
EERE Financial Opportunities
Unsolicited Proposals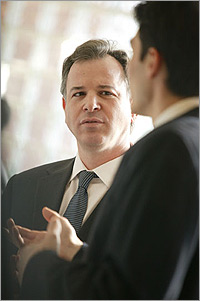 Most EERE financial assistance is awarded on a competitive basis, however, financial assistance can be awarded on a noncompetitive basis through the unsolicited proposal program. An unsolicited proposal is an application for financial assistance that is not submitted at the request of EERE or in response to a solicitation announcement. Unsolicited proposals are submitted solely at the discretion of the proposer.
Unsolicited proposals are sometimes submitted in response to a notice of program interest (NOPI). NOPIs are not solicitations, but they do alert potential applicants to areas of research in which EERE is interested. NOPIs may indicate areas in which the submission of unsolicited proposals may be more likely to result in funding.
Unsolicited proposals may be selected for funding if they:
Demonstrate a unique and innovative concept or a unique capability
Offer a concept or service not otherwise available to the government
Do not resemble recent, current, or pending competitive solicitations
Independently originate with the proposer without government supervision.
Unsolicited proposals are considered noncompetitive.
To submit an unsolicited proposal, send an e-mail to DOEUSP@netl.doe.gov.
For more information, see the Department of Energy's Guide for the Submission of Unsolicited Proposals

.