FedConnect Instructions
Here are instructions to make it easier to locate Funding Opportunity Announcements (FOAs) for the Geothermal Technologies Office at the FedConnect Web site.
Visit www.fedconnect.net
Click on Search Public Opportunities.
In the search option box, enter one or more keywords from the FOA title, preceded by the "%" sign, and press Search. Do not hit "Return" on your keyboard. For example, entering "%geothermal" or %heat pumps" will take you to a listing of related public opportunities.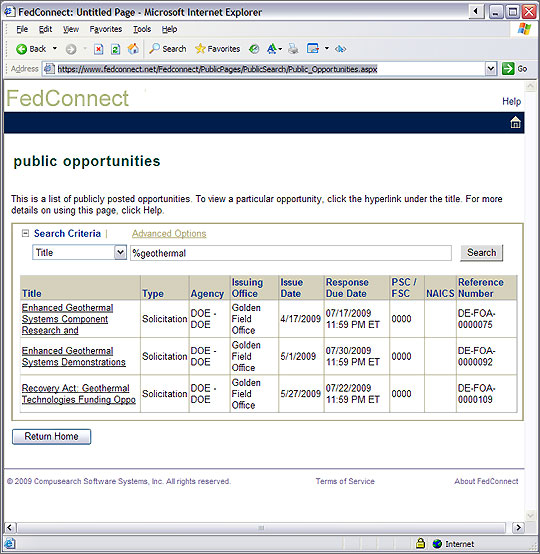 Click on a title in the "public opportunities" list; this will take you to a summary page for that opportunity.
Navigate through the "Documentation" section in the upper right corner to access the FOA document without registering.