U.S. Department of Energy - Energy Efficiency and Renewable Energy
Fuel Cell Technologies Office
2007 High Temperature Membrane Working Group Meeting Archives
From here you can view 2007 meeting presentations from the High Temperature Membrane Working Group. These documents are available as Adobe Acrobat PDFs. Download Adobe Reader.
October 10, 2007, Washington, DC
This meeting was held in conjunction with the Electrochemical Society's fall meeting.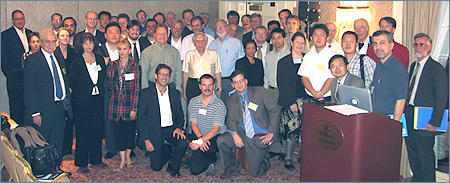 May 14, 2007, Arlington, Virginia
This meeting was held at the DOE Hydrogen Program's Annual Merit Review.