U.S. Department of Energy - Energy Efficiency and Renewable Energy
Fuel Cell Technologies Office
Fuel Cell Technologies Office Newsletter: December 2012
The December 2012 issue of the Fuel Cell Technologies Office newsletter includes stories in these categories:
In the News
Calling All Fuel Cells
A story about how fuel cells were instrumental in providing backup power for cell towers and keeping cell phone communications open during Hurricane Sandy is currently posted on the Energy Department's Blog. Read the blog entry for more information about why fuel cells are a good energy supply during natural disasters and how Energy Department support is accelerating the deployment of fuel cells for backup power.
Hyundai Tucson Fuel Cell Vehicle Visits Forrestal
On December 19, a Hyundai Tucson Fuel Cell vehicle stopped by Forrestal to offer an up-close look at the technology.
Funding Opportunities
SBIR FOA Released: Includes Hydrogen Dispenser Technologies
The Department of Energy has issued its FY 2013 Phase I Release 2 Funding Opportunity Announcement (DE-FOA-0000801) for the Small Business Innovation Research (SBIR) and Small Business Technology Transfer (STTR) Programs. Issued by the Office of Basic Energy Science, Topic 6 is "Hydrogen Dispenser Technologies." Qualified small businesses with strong research capabilities in science or engineering in any of the research areas sought in the announcement are encouraged to apply. Applications are due February 15, 2013.
Updates and future announcements will be posted on the FCT financial opportunities website.
Webinars and Workshops
Upcoming Webinar January 15: NREL Wind to Hydrogen Project
On January 15 at 12:00 p.m. EST the National Renewable Energy Laboratory (NREL) will present their Wind to Hydrogen project findings, focusing on hour-by-hour cost modeling of optimized central wind-based water electrolysis production. Register to attend the webinar.
DOE Webinar December 11: DOE Updates JOBS and Economic Impacts of Fuel Cells Model
On December 11, the Energy Department presented a live webinar titled "DOE Updates JOBS and Economic Impacts of Fuel Cells Model" featuring a tool for estimating the economic impacts of fuel cells in early market applications. The tool, titled JOBS and economic impacts of Fuel Cells (JOBS FC), estimates the jobs created by deploying fuel cells in forklifts, backup power, and prime power applications. The webinar included an overview of the model, recent updates, instructions for data entry and interpretation of results, and a question and answer session with participants. Slides and a recording of the webinar are now available.
Visit our website to see webinar archives or workshop presentations.
Studies, Reports, and Publications
Energy Department Report: Federal Investments Supporting Hydrogen and Fuel Cells Industry Innovations
On December 5 the Energy Department released a new report on advanced fuel cell technologies that are helping American businesses reduce their energy costs and drive new market opportunities in the United States. The report, titled Pathways to Commercial Success: Technologies and Products Supported by the Fuel Cell Technologies Office, finds DOE funding has led to more than 360 hydrogen and fuel cell patents, 36 commercial technologies supported by the Department have entered the global market, and identifies another 65 emerging technologies that are expanding U.S. leadership in this growing global industry.
New Report Shows Leading Companies Purchased 32 MW of Stationary Fuel Cell Power in 2012 Alone
The Business Case for Fuel Cells 2012: America's Partner in Power, a new report recently released supported by the Fuel Cell Technologies Office and compiled by Fuel Cells 2000, profiles companies achieving both economic and environmental benefits with fuel cell deployments as part of an overall sustainability plan. Leading companies continue to move the fuel cell industry forward, purchasing more than 32 MW of stationary fuel cell systems and 1,100 fuel cell forklifts for U.S. facilities in the past year alone. Several are relying on fuel cells to help provide reliable power to major data centers and communications hubs.
Visit our website to access technical information about hydrogen and fuel cells. This information is provided in documents such as technical and project reports, conference proceedings and journal articles, technical presentations, and links to other websites.
National Laboratory and Principal Investigator Achievements
LANL – Dr. Piotr Zelenay Wins 2013 ECS Energy Technology Division Research Award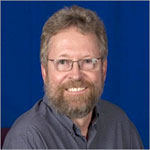 Dr. Piotr Zelenay of Los Alamos National Laboratory (LANL) has won the 2013 Research Award presented by the Energy Technology Division of The Electrochemical Society. His research focuses on polymer electrolyte fuel cells, including the direct-methanol fuel cell, precious-metal/non-precious metal electrocatalysis, membrane and membrane-electrode assembly development, and performance optimization of fuel cell materials and components. The award recognizes Zelenay's "outstanding and original contributions to the science and technology of energy-related research areas that include scientific and technological aspects of fossil fuels and alternative energy sources, energy management and environmental consequences of energy utilization." The award will be presented at the society's spring meeting in Toronto, Canada.
The FCT Office would like to wish its stakeholders the best for the holiday season and a Happy New Year.