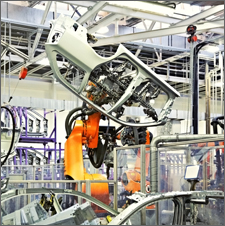 The Advanced Manufacturing Jobs and Innovation Accelerator Challenge (Accelerator) is a multi-agency sponsored competition established to enhance existing regional networks of firms and institutions that accelerate technology-related innovation, business formation, and job creation. Funding provided to these regional networks (also called clusters) help academia, utilities, local governments, and private industry and investors expand partnerships, share strategic information more efficiently, and reduce costs by leveraging existing assets and resources (like physical facilities and equipment).
The $20 million from multiple Federal agencies complements regional strengths and private resources. Awardees will use their funding to create a coordinated strategy to overcome technical barriers or address unique gaps in their cluster's innovative capabilities in advanced manufacturing. Each funding agency will support the scope of work for one organization in a selected cluster. The work funded across a cluster, collectively, will form a portfolio of activities to create high-quality domestic manufacturing jobs and enhance global competitiveness. These activities may include all or any subset of the following: research and development, workforce training, network and further cluster development, and business assistance for advanced manufacturing. Once advanced manufacturing gains wider use, manufacturers will benefit from improved product performance and lower life-cycle energy and production costs due to increased throughput and reduced use of materials.
The Advanced Manufacturing Accelerator will create sustainable jobs, develop a diverse and highly-skilled workforce, encourage the development of small business, and accelerate innovation. DOE funds will target cluster activities that develop and demonstrate energy efficient, market-driven advanced manufacturing technologies. Reducing the technical risk associated with developing new advanced manufacturing technology will, in turn, provide data and information necessary to formulate a business case suitable for private investment. Visit the Accelerator website to learn more about the objectives and activities of the other funding agencies.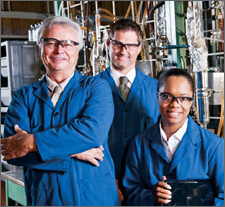 2012 Challenge Winners
Ten winning applications were selected through a competitive merit review process. The Challenge winners are from 11 states and include universities, research centers, economic development organizations, community colleges, and workforce investment boards. The projects cover a variety of technology areas – from additive manufacturing, carbon fiber composites, and lightweight metals to biofuels and energy storage.
For more details, please see the listing of Accelerator projects and DOE selected award recipients

.