Financial Opportunities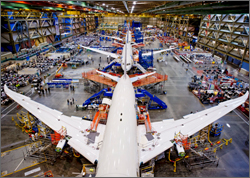 A variety of funding opportunities are available to manufacturers from the Advanced Manufacturing Office (AMO) and other organizations.
Solicitations
AMO issues competitive solicitations for cost-shared R&D. Project selections are based on merit-based criteria that emphasize potential energy, environmental, and economic benefits. See the Solicitations page to find active and closed solicitations.
Subscribe to receive e-mail announcements about upcoming solicitations.
Incentives and Resources
Federal, regional, state, and local organizations offer ways to help manufacturers identify and implement energy-saving projects at their plants. Search the State Incentives and Resource Database to find rebates, grants, loans, assessments, and other incentives.
EERE Opportunities
EERE offers financial assistance to business, industry, universities, and others to increase the use of renewable energy and energy efficient technologies. Visit the EERE Financial Opportunities website to learn about the EERE funding and award process, types of EERE financial assistance, and how to apply.
News
Events