Advanced Manufacturing Jobs and Innovation Accelerator Challenge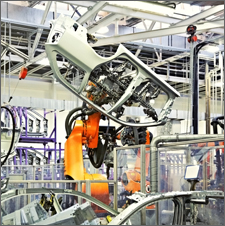 The Advanced Manufacturing Jobs and Innovation Accelerator Challenge (Accelerator) is a multi-agency sponsored competition established to enhance existing regional networks of firms and institutions that accelerate technology-related innovation, business formation, and job creation. Funding provided to these regional networks (also called clusters) help academia, utilities, local governments, and private industry and investors expand partnerships, share strategic information more efficiently, and reduce costs by leveraging existing assets and resources (like physical facilities and equipment).
The $20 million from multiple Federal agencies is meant to complement regional strengths and private resources. Awardees will use their funding to create a coordinated strategic approach to overcoming technical barriers or addressing any of the cluster's unique gaps in advanced manufacturing innovation. Funding is provided for a specific organization's scope of work and, when integrated together, represents a comprehensive portfolio of cluster activities. These include one or more of the following: research and development, workforce training, network and further cluster development, and business assistance focused on advanced manufacturing. Once advanced manufacturing is more widely used, manufacturers will benefit from improved product performance and lower life-cycle energy and production costs due to increased throughput and reduced use of materials.
The Advanced Manufacturing Accelerator will create sustainable jobs, develop a diverse and highly-skilled workforce, encourage the development of small business, and accelerate innovation. DOE funds will target cluster activities that develop and demonstrate energy efficient, market-driven advanced manufacturing technologies. Reducing the technical risk associated with developing new advanced manufacturing technology will, in turn, provide data and information necessary to formulate a business case suitable for private investment. Visit the Accelerator website to learn more about the objectives and activities of the other funding agencies.
2012 Challenge Winners
Ten winning applications were selected through a competitive merit review process. The Challenge winners are from 11 states and include universities, research centers, economic development organizations, community colleges, and workforce investment boards. The projects cover a variety of technology areas – from additive manufacturing, carbon fiber composites, and lightweight metals to biofuels and energy storage.
DOE's contribution to the Accelerator in 2012 will be $4.6 million, spent over 3 years. The following projects were selected: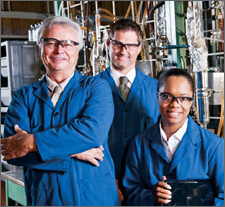 Technology 2020 – $562,500
Oklahoma State University – $739,802
Southeastern Michigan Community Alliance – $562,500
Syracuse University – $562,500
University of Rochester – $560,936
Innovation Works – $504,180
Delaware Valley Industrial Resource Center – $562,500
Commerce Authority, Arizona – $918,657
County of Contra Costa, California – $906,052
Columbia River Economic Development Council – $680,000
Read the press release. Read the Federal Funding Opportunity Announcement

.