Petroleum Refining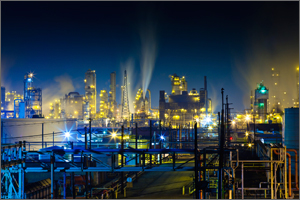 Petroleum Refining
The United States is the largest, most sophisticated producer of refined petroleum products in the world.
Challenges for the refining industry include lower-quality crude oil, crude oil price volatility, and environmental regulations that require cleaner manufacturing processes and higher-performance products.
Maintaining the viability of the U.S. petroleum refining industry requires continuous improvement in productivity and energy efficiency. The U.S. refining industry has worked with AMO to provide a range of resources that can provide energy and cost savings for the industry.
Analytical Studies & Other Publications