Kerry Duggan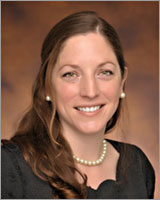 Director, Stakeholder Engagement
Kerry Duggan serves as the Director of Stakeholder Engagement in the Office of Energy Efficiency and Renewable Energy (EERE) at the U.S. Department of Energy (DOE).
The Office promotes EERE policies, programs, and initiatives through liaison, communications, coordination, and interaction with state, tribal, city, and county governments, other federal agencies, and stakeholders working in close coordination within EERE and with DOE's Offices of Public Engagement, Congressional, and Intergovernmental Affairs.
Duggan also serves as the DOE representative for the City of Detroit under the President's Executive Order establishing a White House Council on Strong Cities, Strong Communities.
Prior to this role, Duggan served as the Director of Legislative, Regulatory, and Urban Affairs. Before joining EERE, Duggan worked on the federal campaigns team and as PAC coordinator for the national League of Conservation Voters (LCV) and served as Deputy Director at the nonpartisan Michigan LCV. She interacted directly with hundreds of candidates and campaigns in support of a clean energy future at the local, state, and federal level, including major candidates for U.S. House, Senate, and Presidential races.
Ms. Duggan earned her Bachelor of Science in Environmental Studies from the University of Vermont and her Master of Science in Natural Resource Policy and Behavior from the University of Michigan.