Merle Sykes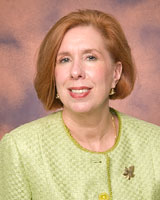 Chief Financial Officer
In her role as the Chief Financial Officer in the Office of Energy Efficiency and Renewable Energy, Merle Sykes provides executive direction for program-wide financial management.
Before her arrival to EERE, she was the Chief Business Officer for the Office of Environmental Management here at Department of Energy, where she was responsible for all business services and policy, as well as strategic planning. She led the development of strategic options, thus demonstrating footprint reduction benefits, which served as the basis for securing the program an additional $6 billion of American Recovery and Reinvestment Act funding.
Prior to receiving her appointment as a Senior Executive, she served an extended term with the Department's Chief Financial Officer leading the Environmental Programs Division. She began her career as an entry-level analyst at Cost Engineering Research, Inc., where she was promoted to Vice President, elected to the Board of Directors, and designated as corporate treasurer. She earned a Bachelor of Science in Operations Management with a minor in Computer Science from Pennsylvania State University and a Master of Science in Engineering Administration from George Washington University.