Roland Risser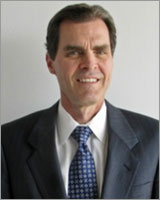 Director, Building Technologies Office
Roland Risser is the Director of the Building Technologies Office (BTO) in the Office of Energy Efficiency and Renewable Energy (EERE) at the U.S. Department of Energy (DOE). BTO aims to optimize energy-saving opportunities and to help create a self-sustaining market for building energy efficiency by pioneering advanced technologies, accelerating the speed and scale of codes and standards, and promoting highly efficient buildings and homes. During Mr. Risser's tenure, BTO has achieved 30% increased savings in residential and commercial building energy codes.
Prior to his arrival at DOE, Mr. Risser served as the Director of Customer Energy Efficiency for Pacific Gas and Electric Company (PG&E), where he was responsible for developing and implementing the strategies to deliver energy savings. During his 31 year tenure at PG&E, Mr. Risser assessed and deployed new technologies and products, managed building and appliance codes and standards programs, and oversaw PG&E's Pacific Energy, Energy Training, and Food Service Technology Centers. Mr. Risser was a member of the National Action Plan for Energy Efficiency Leadership Group, Chairman of the Consortium for Energy Efficiency, and a board member of the American Council for an Energy Efficient Economy. Currently, he is an advisor to the Institute of Electric Efficiency and the chair of the U.S. Technical Advisory Committee to the International Standards Organization for ISO 50001, a new Energy Management Standard.
Mr. Risser holds a Bachelor of Science from the University of California, Irvine, a Master of Science from the California Polytechnic State University, San Luis Obispo, and is a graduate of the Haas School of Business Executive Program at the University of California, Berkeley.