Environmental Stewardship Group
The EERE Environmental Stewardship Group (ESG) under the Director of the Office of Project Management and Evaluation supports the planning, performance, and operations of activities associated with environmental regulations and applicable Executive Orders. ESG was created to facilitate synergy among the functions and responsibilities of EERE technology offices and field offices. The ESG facilitates effective and efficient planning of National Environmental Policy Act (NEPA) requirements to EERE offices early in the NEPA process, promotes consistent application of these requirements across EERE's portfolio, and provides continuous improvement feedback to the EERE offices and Field Operations.
As facilitators of the NEPA process, the team helps ensure that public interests are accounted for in every government action through increased transparency and accountability.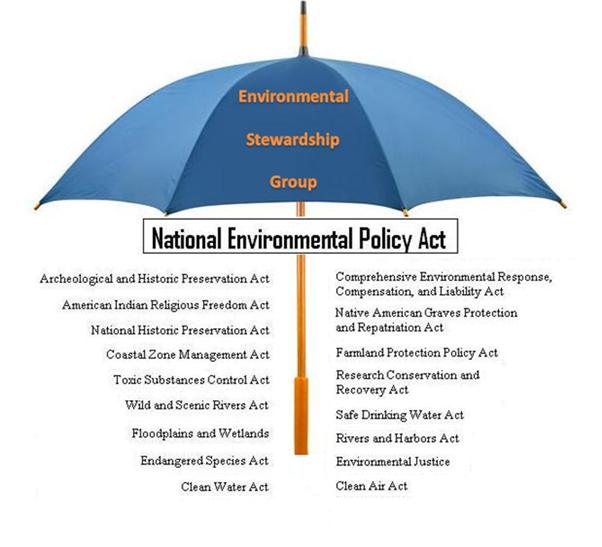 Multiple field offices are involved in the NEPA determination process for EERE. The U.S. Department of Energy's NEPA website provides a central location for environment assessments and environmental impact statements, as well their accompanying determinations.
Each field office also is required to post categorical exclusion determinations. These determinations are available on the following pages: