U.S. Department of Energy - Energy Efficiency and Renewable Energy
Office of EERE
Asia-Pacific Partnerships and Projects
EERE engages in the region through regional partnerships, as well as bilaterally with individual nations. Some of the following documents are available as Adobe Acrobat PDFs. Download Adobe Reader.
Regional Partnerships
Asia-Pacific Economic Cooperation (APEC)
APEC is an intergovernmental forum, established in 1989 to facilitate and enhance economic growth, cooperation, trade and investment in the Asia-Pacific region. Shortly after its inception, APEC launched an Energy Working Group to maximize the energy sector's economic and social contributions in the region, while minimizing the environmental effects. EERE participates in the APEC Energy Working Group, including its expert working groups on New and Renewable Energy, Energy Efficiency and Conservation, and the Task Force on Biofuels.
For more information, visit the APEC website.
Bilateral Partnerships
China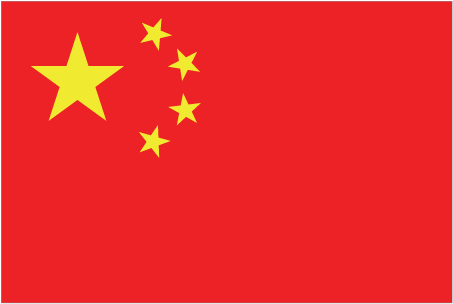 U.S.-China Strategic and Economic Dialogue (S&ED)
Reflecting the growing economic relationship between the United States and China, this bilateral dialogue occurs at the highest official levels of government and is the first of its kind between the two countries. It provides an overarching framework for ongoing, productive bilateral economic cooperation and future relations, and helps address challenges and opportunities in energy and conservation.
As part of the Strategic and Economic Dialogue, the U.S. and China signed the "Ten Year Energy and Environment Cooperation Framework," which establishes goals and concrete actions to address the energy and environmental challenges facing the two countries and are listed below:
Clean, Efficient and Secure Electricity Production and Transmission, led by DOE
Clean Water, led by the Environmental Protection Agency (EPA)
Clean Air, led by EPA
Clean and Efficient Transportation, led by DOE
Conservation of Forest and Wetland Ecosystems, led by the U.S. State Department
Energy Efficiency, led by DOE
U.S-China Energy Efficiency Action Plan
The United States and the People's Republic of China have developed an Energy Efficiency Action Plan under the Strategic and Economic Dialogue. This action plan seeks to improve energy efficiency in buildings, industry, communities and consumer products as a means to reduce dependence on oil imports and emissions of greenhouse gases, while investing in a clean energy economy and creating more green jobs. Specific activities in the action plan include personnel training, trade and investment promotion, and policy and finance cooperation, as well as sector-specific activities. 
In order to advance activities under the Energy Efficiency Action Plan, the U.S. and China held an Energy Efficiency Forum on May 26, 2010 in Beijing, China. The event was co-hosted by DOE and the Chinese National Development and Reform Commission (NDRC) to bring together public and private sector experts to share experiences and best practices in energy efficiency. The Second U.S.-China Energy Efficiency Forum, held May 5-6, 2011 in the U.S. at Lawrence Berkeley National Laboratory in Berkeley, California, highlighted U.S.-China cooperation on energy efficiency by bringing together both sides to share experience and best practices, update each other on the success to date of mutual cooperation, and plan for next steps.
For more information on the 2011 forum, including materials and photos from the event, visit the U.S.-China Energy Efficiency Forum website.  
U.S.-China Renewable Energy Partnership
On November 17, 2009, President Barack Obama and President Hu Jintao announced the establishment of the U.S.-China Renewable Energy Partnership (USCREP) with the formal signing of a Memorandum of Cooperation between DOE and China's National Energy Agency (NEA). The USCREP covers a broad spectrum of collaborative activities to increase the deployment of renewable energy technologies, ranging from cooperation on policy and financing to collaborative technical research and development.
To carry out specific activities, DOE and NEA have created working groups and a Renewable Energy task force that bring topical experts from U.S. and China together to tackle common problems in the advancement of renewables, smart grid, and biofuels. The USCREP also includes cooperation at the sub-national level. City pairings are an example of U.S.-China sub-national cooperation that create partnerships between a U.S. and Chinese city, where the two cities share knowledge, experiences and best practices in clean urban development for energy and the environment.
On May 26-27, 2010, the U.S. and China held its first-ever Renewable Energy Forum in Beijing, China. The event, jointly hosted by the DOE and China's NEA, allowed government, industry and academic experts from both countries come together to discuss best policies and practices to advance renewable energy. More information on the Renewable Energy Forum is available from the DOE Office of Policy and International Affairs.
Memorandum of Understanding with the Chinese Ministry of Housing and Urban-Rural Development
On July 15, 2009, DOE signed a memorandum with the Chinese Ministry of Housing and Urban-Rural Development to advance energy efficiency in buildings and communities. Under this memorandum, the two governments have established several initiatives to provide technical assistance for sustainable development and energy efficient buildings policies and planning efforts. Specific activities conducted by EERE under this memorandum are described below for energy efficiency in buildings and cross-cutting activities, such as sustainable development, which cut across different sectors and technologies.
U.S.-China Clean Energy R&D Center (CERC)
President Obama and President Hu Jintao announced the establishment of this center in November 2009 to facilitate joint research and development on clean energy by teams of scientists and engineers from the U.S. and China. DOE, as the lead U.S. agency, is working with the Chinese Ministry of Science and Technology and the NEA to develop this center which will also serve as an information clearinghouse for researchers in both countries.
EERE leads joint R&D efforts in two of the three initial priority areas: building energy efficiency and vehicle technologies. The third priority area, clean coal, which includes carbon capture and sequestration, will be led by DOE's Office of Fossil Energy.
The CERC will be supported by public and private funding totaling at least $150 million over five years. On March 30, 2010, DOE announced a funding opportunity for which, competitive awards will be made to consortia with the knowledge and experience to undertake first-rate collaborative research programs. These consortia will bring together top U.S. and Chinese researchers and are expected to generate key technological advancement.
Energy Efficiency Activities
Energy Efficient Buildings
EERE engages in multiple technology and policy efforts to improve energy efficiency in the Chinese building sector. These activities support the U.S.-China Energy Efficiency Action Plan, and several initiatives are carried out in partnership with China's National Development and Reform Commission (NDRC). Key EERE partnerships in the buildings sector in China include:
Codes, Standards and Labeling Projects


EERE is providing technical assistance to develop rating systems for windows and other building components; efficiency standards that require a minimum energy performance; labeling programs that provide energy performance information to consumers; and the development and implementation of building efficiency codes which require minimum energy performance on residential, commercial and municipal buildings.

Software Design Tools and Training for Energy Efficient Building Design


EERE provides training to Chinese architects and trainers to use the EnergyPlus building simulation program. This software, which EERE has customized for use in China, helps building experts understand the effects of energy use resulting from their designs. Using this software will help architects maximize energy efficiency in buildings early in the design process. For more information on EnergyPlus, visit the EERE Buildings Technologies Program website.
Industrial Energy Efficiency
In September 2007, DOE and China's NDRC signed a Memorandum of Understanding (MOU) to cooperate on Industrial Energy Efficiency. Under this MOU, U.S. and Chinese experts share best practices on energy efficiency in the industrial sector. See the full text of the MOU.
China has established a goal to reduce its industrial sector's energy intensity—defined as energy use per unit of gross domestic product—by 20% between 2005 and 2020. EERE is helping China meet this goal by improving energy efficiency in the country's 1,000 most energy-intensive industrial enterprises. EERE will manage several tasks under the agreement that are briefly described below:
Transportation
In September 2007, DOE renewed a vehicle annex with China's Ministry of Science and Technology. The annex has the long-term goals of promoting large-scale deployment in the People's Republic of China and in the United States of electric-drive and fuel cell vehicle technologies, including advanced batteries and advanced materials for applications in passenger vehicles, commercial vehicles, buses, and other forms of transportation.  
Through this vehicle annex, the United States and China conduct information exchanges, joint studies, technology demonstrations, and training sessions with national laboratories, automotive industry partners, and other private industries involved in energy efficient transportation. See the full text of the U.S.-China vehicle annex.
Renewable Energy Activities
Biofuels Cooperation
In December 2007, DOE and the U.S. Department of Agriculture (USDA) signed a joint Memorandum of Understanding with the Chinese National Development and Reform Commission (NDRC) to strengthen and expand cooperation on biofuels production and use. In spring 2009, the U.S. and China held working group meeting in Beijing, China to identify research themes and priorities for this collaboration. See the full text of the U.S.-China Biofuels MOU.
In May 2010, U.S. and Chinese government officials participated in the Sino-U.S. Advanced Biofuels Forum, host by the Chinese National Energy Administration, USDA and DOE. American and Chinese officials joined with stakeholders from industry and academia to discuss the current state of the biofuels industry and the challenges and opportunities associated with a coordinated, global approach to biofuel development. Both countries agreed that biofuels will be one of the many important advanced technologies that will support the global movement to reduce dependence on fossil fuels, while reducing global greenhouse gas emissions and supporting economic development. 
Additional information on the Sino–U.S. Advanced Biofuels Forum is available from DOE's Office of Policy and International Affairs.
Solar Power Collaboration
EERE partners with China to increase the market penetration of solar photovoltaics (PV) and reduce China's greenhouse gas emissions. The Chinese Institute of Electrical Engineering and others are also supporting these efforts with the development of standards and certification systems for solar PV—these standards and certification systems are essential to assure performance and provide a basis to compare different products fairly and accurately.
EERE is also collaborating with the Chinese Academy of Sciences to establish a world-class PV measurement and characterization laboratory in China that can test and analyze the performance of new technologies.
Wind Energy Cooperation
EERE, together with the Chinese government and industrial partners, completed an assessment of wind opportunities in Zhangbei, in eastern China. This analysis, completed in June 2008, has led to rapid, large-scale wind project development in Zhangbei. As a result, China has requested a similar assessment in Gansu province. This project continues to support the successful deployment of large-scale wind power to help China achieve its goal for 100 gigawatts of wind power capacity by 2020.
Cross-cutting Activities
EERE works closely with the developers of a high-profile Beijing Center of Excellence in Sustainable Design and Technology, the Shanghai Energy Conservation Supervision Center, and the Tianjin Eco-City project. These demonstration projects will verify technology performance and potential for energy savings in China.
India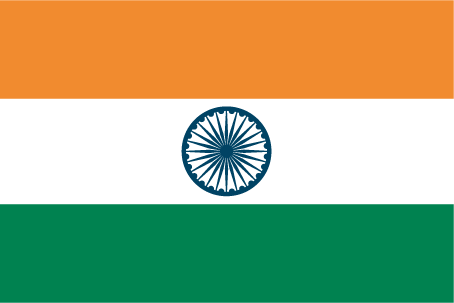 United States-India Strategic Dialogue
This dialogue, propelled by the dynamic momentum achieved in the U.S.-India relationship over the last decade, was launched in July 2009. Led by U.S. Secretary of State Hillary Clinton, it serves as the overarching framework for US-India collaboration on clean energy.
The United States-India Energy Dialogue
The U.S.-India Energy Dialogue was launched on May 31, 2005. The goals of this Dialogue include enhancing energy security and promoting increased trade and investment in the energy sector by working with the public and private sectors to further identify areas of cooperation and collaboration.
As a result of the ongoing strategic and energy dialogue between the United States and India, the two countries have developed several partnerships and agreements on clean energy cooperation. Two such agreements are the Memorandum of Understanding on Clean Energy, Climate Change and Energy Security and the announcement of the Indo-U.S. Partnership to Advance Clean Energy.
Memorandum of Understanding to enhance cooperation on Energy Security, Energy Efficiency, Clean Energy and Climate Change
This memorandum signed by the governments of the United States and India in November 2009 calls for increased collaboration between the two governments to help achieve mutual goals for energy security and climate change through joint development and deployment of clean energy technologies.
Indo-U.S. Partnership to Advance Clean Energy (PACE)
This partnership comprises two initiatives to accelerate clean energy technology research (PACE-R) and development (PACE-D). The initial priority areas include solar, energy efficiency, and unconventional gas; other areas of possible focus include second-generation biofuels, sustainable transportation, Smart Grid, wind energy, and micro-hydro power.
PACE-R will promote research, development and deployment activities through a Joint Research Center. The Joint Research Center is under development and may consist of one or more consortia involving university, private sector and national laboratory partners in each country. The Department of Energy will lead the PACE-R effort on behalf of the U.S. government. Initial areas of cooperation may include energy efficient buildings, solar power and biofuels.
PACE-D will focus on the related goals of attracting the large amounts of financing required to build India's clean energy infrastructure and strengthening policies to enable low-carbon growth. PACE-D will take a market-driven approach to the design and financing of potential clean energy projects. The U.S. Agency for International Development will lead the U.S. government support of PACE-D, along with multiple U.S. agencies, including DOE.
Energy Efficiency Activities
Energy Efficient Buildings
EERE works with multiple partners in India on a variety of activities to improve energy efficiency in the buildings sector. These activities range from research and development on individual building components, such as low-energy glass, to conducting training for Indian building designers on how to use computer-aided design software to reduce electricity consumption. Some of EERE's activities in the buildings sector in India are described below.
Regional Energy Efficiency Center


EERE and the U.S. Agency for International Development are working with Indian partners to establish a regional energy efficiency center at CEPT University in Ahmedabad, India. CEPT University has received funding from the state of Gujarat government as well as from industry and is in the process of installing advanced equipment to become a state-of-the-art testing laboratory. The center will evaluate and certify the energy performance for all building envelope components; building envelope components encompass everything on the exterior of a building, including walls, roofs, windows, doors and the foundation. EERE will provide technical knowhow and assistance for the design, construction and commissioning of cutting-edge testing equipment and provide training to CEPT faculty on how to operate this equipment.

Energy Conservation Building Codes


EERE is supporting the implementation of India's Energy Conservation Building Code. This building code specifies the energy performance requirements of all commercial buildings constructed in India. EERE is assisting the Indian Bureau of Energy Efficiency through the development of computer software to help determine compliance, assisting in the development of energy performance calculations, and by designing program training.
Energy Performance Labeling and Certification for Building Envelope Components
This project aims to reduce energy use and emissions in both existing buildings and new construction. EERE is working with the Glazing Society of India to administer this program, which will evaluate energy performance of envelope products and label them accordingly. This program will help building designers and inspectors verify a building's compliance with building energy codes and establish a minimum level of energy efficiency for the proposed building envelope components.

Collaboration on Building Design and Energy Simulation


EERE is working on several projects to assist Indian public and private partners in energy efficient building design practices and building energy simulation. EERE has conducted multiple training workshops for Indian trainers to use EnergyPlus energy simulation tools. EERE has also developed training workshop materials including energy efficient building design guidelines and tip-sheets for meeting and exceeding building energy codes in India.

Information Technology (IT) and Data Centers


EERE is working with large Indian software companies to promote energy efficiency in the IT sector. Data centers, or facilities that house computer systems, servers and other telecommunications systems, are large energy consumers because they power electronic equipment around the clock, and because data centers require redundant backup power in case of outages. This equipment also generates excess heat that requires more air conditioning to maintain comfortable temperatures, which further increases electricity consumption.
Improving IT energy efficiency is especially important in India where the high tech industry is growing quickly (estimated at 30% per year). EERE aims to create public-private partnerships and transfer international best practices to improve energy efficiency of Indian data centers. This effort aims to support a national initiative to improve energy performance in these centers. Also, EERE is providing technical assistance to increase energy efficiency in buildings at multi-use IT office parks, including Special Economic Zones. The initiative will transfer cutting-edge research and best practices to the Indian IT market through showcase projects. This project will also include testing of indoor environmental conditions to ensure safe working conditions.
Industrial Energy Efficiency
EERE is promoting the Save Energy Now energy efficiency initiative in India's industrial sector. EERE has partnered with the Confederation of Indian Industry to provide training workshops for industrial energy experts in India. These workshops educate and train industrial professionals on energy management systems and how to use multiple EERE software tools that help reduce energy consumption in factories. EERE conducted series of workshops in India in March 2009 and April 2010. EERE is now developing further strategies to help India improve energy efficiency of industrial sites including through the development of guidance materials and tools for specific industrial processes and types of factories.
Renewable Energy Activities
Biofuels Cooperation
The U.S. DOE and the Indian Ministry of New and Renewable Energy (MNRE) signed a Memorandum of Understanding (MOU) on biofuels in February 2009, which established a framework for cooperation on biofuels technology and policy. Scientists and researchers from EERE have met with Indian colleagues to develop specific areas of collaboration, building on completed and ongoing projects. Two examples of these projects are described below. See the full text of the Biofuels MOU.
Technical assistance on the development of a cellulosic ethanol pilot plant


EERE has provided recommendations to the Indian Oil Corporation on the design and the equipment used in a cellulosic ethanol plant. In May 2010, EERE staff traveled to the Indian Oil Corporation to help finalize the design plans.

Research and development on jatropha


Jatropha—an oilseed plant that grows on marginal land—is of interest as a feedstock to produce biodiesel to substitute for diesel fuel. DOE funded a life-cycle assessment of the potential petroleum and GHG emissions of jatropha use in the Indian road and rail sectors.
DOE announced a partnership with General Motors Co. and the Indian Central Salt and Marine Chemicals Research Institute on April 1, 2010. This five-year project aims to demonstrate the technical feasibility of jatropha as a feedstock to produce significant amounts of biodiesel. Jatropha is a naturally drought resistant, non-edible plant that can be grown on marginal land, or land that is generally not suited for food crops. The project will also research new varieties of jatropha to improve its potential as a fuel source, including the development of frost-resistant varieties that could be grown in the United States.
Solar Power Collaboration
EERE is working with the Ministry of New and Renewable Energy's (MNRE's) Solar Energy Center (SEC) to develop data, tools, and programs that will stimulate growth of solar power development in India. EERE collaborates with the SEC in multiple areas to support the advancement of solar power in India; these areas include:
Satellite-based solar resource assessment


This assessment will expand the solar resource assessment, which includes maps and a toolkit previously conducted for northwestern India to the rest of the country. These maps and toolkit are used to identify locations in India that are best suited for solar projects. Final maps and data are anticipated to be completed by mid-summer 2010 pending availability of specific data inputs from Indian sources. Visit the DOE National Renewable Energy Laboratory website for more information on the solar resource assessment already completed for northwestern India.

Solar Advisor Model (SAM)


This effort will make the capabilities of SAM more accessible to the Indian solar community through development of India-specific sample files. SAM is widely used in the U.S. and can help solar project developers estimate the energy production and economics of their projects. SAM also helps policy makers understand the impacts of proposed and implemented policies.
Industry outreach
EERE designed a questionnaire with the U.S. Department of Commerce to solicit feedback from the U.S. solar industry members interested in the Indian solar market. The questionnaire was designed to identify and prioritize gaps in making decisions about entry into the Indian market.
Wind Energy Cooperation
EERE is also working with the MNRE's Centre for Wind Energy Technology (C-WET) to advance the development of wind energy in India, with a particular focus on low wind speed technology. In May 2010, delegates from MNRE and C-WET visited with U.S. experts at the National Renewable Energy Laboratory's National Wind Technology Center to discuss collaborative activities. During these discussions, several activities were identified.
Design codes


Currently, C-WET is paying for privately-developed design codes that are expensive and do not allow them to make modifications to suit Indian conditions. EERE offers alternative codes that are public and modifiable. This proposed project includes comparing the codes that C-WET is currently using with the EERE codes with the objective of improving EERE's codes for the United States and India, as well as other markets. As a related proposed activity, C-WET will share data with EERE from two wind turbines installed in India. Both EERE and C-WET will use this data to validate aeroelastic design codes.

Component testing


EERE provides technical support to C-WET to improve the center's field and laboratory test capabilities. Most U.S. and European wind turbines are designed for 10-20 power failures a year. However, in India, wind turbines can experience the same number of power failures in a single day. Environmental conditions, especially hot air temperatures, also present challenges for the development of wind energy in India. EERE will organize and host a workshop for C-WET scientists on blade and field testing to build Indian knowledge and skills in these areas.
Cross-cutting Activities
EERE also conducts activities in India that cut across multiple sectors and technology areas, such as those described below.
Green Buildings and Communities
Several of these "Green Buildings and Communities" activities involve the planning and development of near-zero energy buildings and communities. "Near-zero energy" means the building or community produces nearly all of the energy it uses through renewable energy technologies, such as solar panels and wind turbines. Near-zero energy buildings and communities typically utilize energy efficiency measures to reduce its energy consumption, and therefore the amount of renewable energy it must produce.
Near-zero Energy Satellite Towns


EERE is working with the Indian Ministry of Urban Development in showcasing near-zero energy community planning and implementation for satellite towns. Satellite towns are small- or medium-sized cities geographically located near a major metropolis, such as Mumbai, Delhi, and Kolkata.

Green Building Guidelines


EERE is working with partners in India to develop green guidelines for all new municipal buildings constructed by the City of Ahmedabad and showcase implementation of these guidelines in three upcoming municipal buildings. These building showcases will include concepts of energy efficiency, cool roofs and solar energy. They will also use EnergyPlus and building energy management systems to monitor the energy savings in the buildings. For more information on EnergyPlus, visit the EERE Building Technologies Program website.
City Partnerships
EERE leverages city partnerships to promote energy dialogues and establish new clean energy projects at the municipal level in the United States and abroad. EERE is working with partners to establish and advance partnerships between cities in the U.S. and India to share best practices in sustainable development, energy and environment.
The first U.S.-India city partnership was established in March 2008 by the mayors of Atlanta, Georgia and Ahmedabad, India. This partnership has led to legislation in Ahmedabad for energy audits of public water supply and wastewater systems in April 2008 and is currently developing green guidelines for new municipal buildings in Ahmedabad. EERE is building on the success of the Atlanta-Ahmedabad partnership to develop new partnerships and projects between San Francisco and Bangalore, Los Angeles and Mumbai, Denver and Chennai, and Chicago and Delhi. Various other Indian cities have shown interest in collaborating with U.S. cities on issues of energy and environment, including Surat, Jamnagar, Rajkot, Ulhasnagar, Bhopal, Indore, Chandigarh, Puri, Srirangapattam, Nagpur, Cochin and Kolkata; additional U.S. cities include Columbus, Ohio and Philadelphia, Pennsylvania.
Japan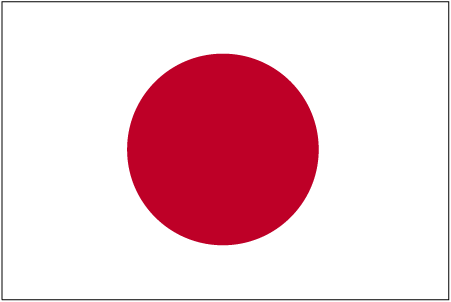 United States-Japan Clean Energy Technologies Action Plan
In May 2009, the United States and Japan agreed to accelerate joint research on clean energy technologies; recognizing the importance and urgency of achieving a global low-carbon economy and a sustainable and secure energy future. This work is motivated by the acknowledgment that new scientific game-changing breakthroughs and the resulting transformative technologies will be required to achieve these common goals.  Japan and the United States share strong diversified scientific capabilities.

Since the beginning of 2009, both countries have sponsored several visits of scientific experts to each other's laboratories. As a result, five DOE national laboratories and Japan's National Institute of Advanced Industrial Science and Technology (AIST), affiliated with the Ministry of Economy, Trade and Industry (METI), signed Memorandum of Understandings in May 2009.  The agreement encourages the development of mutually beneficial energy science and technology projects and additional mechanisms for cooperation that may be developed.

DOE and METI will monitor activities under this Action Plan and add new research projects as they are developed. Both sides view this cooperation as an opportunity to advance the science needed by doing more, at shared, and thus lower, costs, and at a faster pace than either country could achieve working separately. Through this enhanced cooperation on clean energy research, we can accelerate our collective progress toward a clean and secure global energy future.
U.S. - Japan Energy Policy Dialogue
Building on the CET collaborations, in November 2010 President Obama and Prime Minister Kan agreed to enhance this relationship by establishing an Energy Policy Dialogue and the Energy-Smart Communities Initiative (ESCI) for the Asia-Pacific region.  More information on ESCI can be found on the Multinational section. The EPD brings together U.S. and Japanese experts to discuss policies on the development and deployment of clean energy technologies, including 1) electric vehicles, 2) transformative energy, 3) peaceful nuclear energy, 4) Hawaii-Okinawa cooperation, and 5) rare earth elements.
Global Superior Energy Performance Partnership
The United States and Japan are also co-leading the Global Superior Energy Performance Partnership (GSEP), which aims to significantly cut global energy use through:
Spurring continuous energy performance improvements in industrial facilities and large buildings, which together account for almost 60 percent of global energy use
Promoting public-private partnerships for cooperation in individual energy intensive sectors
GSEP was launched at the First Clean Energy Ministerial in July 2010, and is also an initiative under the International Partnership for Energy Efficiency Cooperation.  More information on IPEEC can be found on the Multinational section and www.ipeec.org.