U.S. Department of Energy - Energy Efficiency and Renewable Energy
Office of EERE
About the Office of Energy Efficiency and Renewable Energy
The Office of Energy Efficiency and Renewable Energy is at the center of creating the clean energy economy today. We lead the U.S. Department of Energy efforts to develop and deliver market-driven solutions for energy-saving homes, buildings, and manufacturing; sustainable transportation; and renewable electricity generation.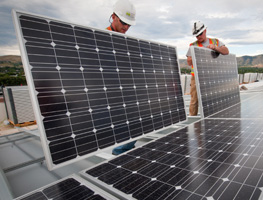 EERE plays a key role in advancing America's "all of the above" energy strategy, leading a large network of researchers and other partners to deliver innovative technologies that will make renewable electricity generation cost-competitive with traditional sources of energy.
Learn more about Renewable Electricity Generation.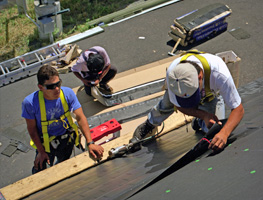 EERE leads a robust network of researchers and other partners to continually develop innovative, cost-effective energy-saving solutions, which helps make our country run better through increased efficiency—better plants, manufacturing processes, products, new homes, ways to improve older homes, and buildings in which to work, shop, and lead our everyday lives.
Learn more about Energy-Saving Homes, Buildings, and Manufacturing.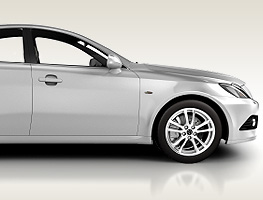 EERE manages a portfolio of electric vehicles, engine efficiency, and clean domestic fuels to open up cost-effective opportunities to reduce our oil dependence, avoid pollution, and create jobs designing and manufacturing better cars, trucks, and petroleum alternatives.
Learn more about Sustainable Transportation.
The Office of EERE supports President Obama's all out, all-of-the-above approach to American energy. Energy efficiency is a low cost way to save money, support job growth, reduce pollution, and improve the competitiveness of American businesses. Renewable energies strengthen our nation's security and economy, as we increase domestic production of energy sources that are environmentally sustainable.
You can read more about the work that EERE does:
The Office of EERE also works with several of the U.S. Department of Energy's national laboratories in order to support and further its mission. Learn more about all of the laboratories that support EERE.