U.S. Department of Energy - Energy Efficiency and Renewable Energy
Office of EERE
Testimonials
Read what some employees of the Office of Energy Efficiency and Renewable Energy (EERE) are saying about their work.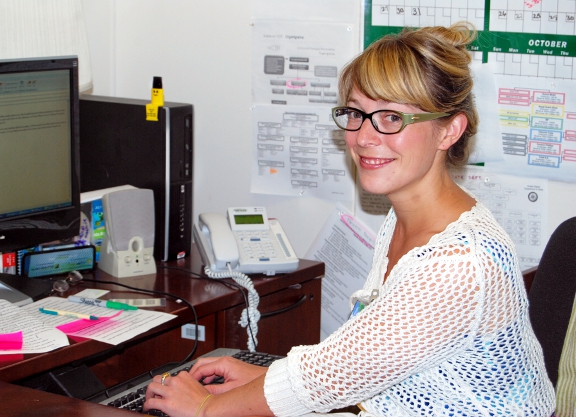 "It is largely believed that creating a clean energy economy relies on three main components: 1) The right technologies; 2) the right policies; and 3) the right politics. However, a critical ingredient is missing from this equation—the right people.
"The U.S. is confronted by a serious shortage of scientists and engineers. In fact, DOW CEO Andrew Liveris recently stated that there are 'one million science, technology, engineering, and math jobs available in [the U.S.] and only 200,000 graduates qualified to fill them.' This figure challenges the Department's ability to carry out its mission and the U.S.'s ability to be internationally competitive. Responding to this, I work to attract, engage, and prepare students to fill this gap and to be the innovators and entrepreneurs of the future. This work includes curriculum development, the launch of an Energy 101 College Course, and a variety of competitions (Solar Decathlon, EcoCar, and Home Energy Challenge) to excite and introduce students to opportunities in the energy sector. So, although DOE is primarily an R&D agency, it is also a very multidisciplinary environment with meaningful career opportunities for anyone (including liberal arts majors like me!) to play a role developing the clean energy future."
— Kristina, Education and Workforce Development
 ________________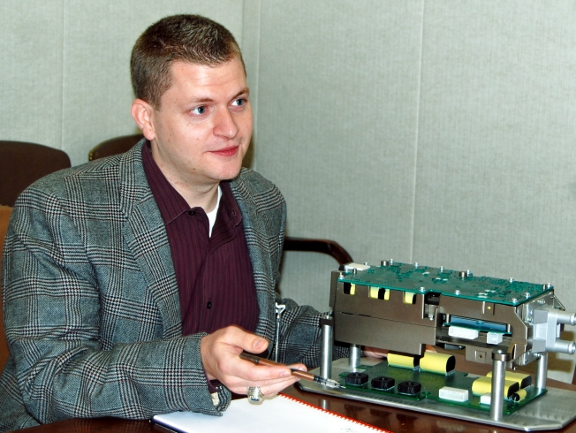 "I decided to work for the Vehicle Technologies Office in EERE after my experience in the DOE-sponsored Advanced Vehicle Technology Competitions (later EcoCAR). Through my undergraduate and graduate studies as a mechanical engineer at Virginia Tech, I gained experience with high voltage systems, hydrogen fuel systems, electric motors, and vehicle controls by working on three different vehicle platforms and participating in six annual nationwide competition events. This was an amazing and enlightening experience, and in the end I wanted to continue my involvement in projects that could reduce the environmental impact of vehicles. My work here at DOE managing R&D projects for power electronics and electric motors provides me with the opportunity to foster and guide the development of important vehicle electrification technologies that will ultimately have a significant impact on our nation's petroleum use and national security."
— Steven, Vehicle Technologies Office
 ________________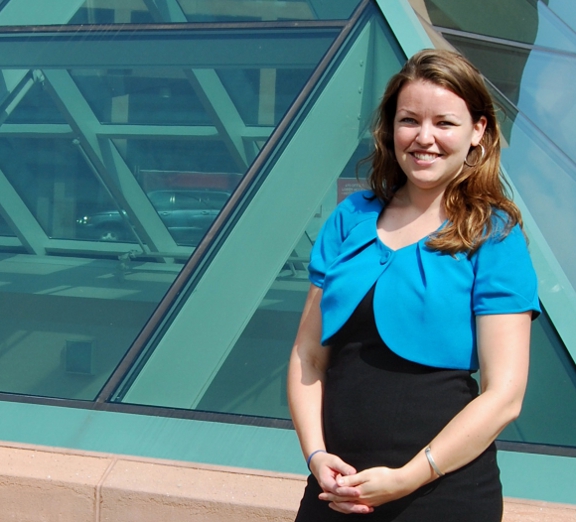 "At (DOE/EERE/WIP), I have the opportunity to work at the forefront of clean energy technology deployment.  My office received $11.7 billion from the American Recovery and Reinvestment Act of 2009, and I often say I have the best job in the world because I get to tell the success stories of this investment in clean energy technology.  The Recovery Act funds are putting people to work across the country and are acting as the down payment on America's clean energy economy.  I get to share the successes of this clean energy investment on a national scale."
— Jessica, Weatherization and Intergovernmental Programs Office
 ________________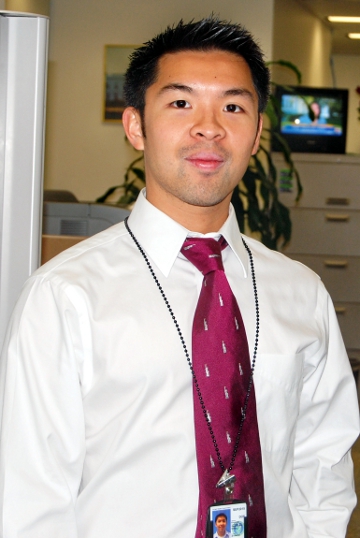 "EERE offers a chance to lead change and make a difference in the lives of all Americans. Since arriving at EERE, I've been given the opportunity to lead the creation of a strategic planning tool to improve the efficiency and effectiveness of EERE's internal communications process. After overseeing that project to completion, I have been running a communications and outreach campaign to raise awareness of energy efficient lighting choices and changes from the Energy Independence and Security Act of 2007. I am fully applying my background in communications and public administration to my projects, and have found the right match for my skills and personality. I come to work every day excited about the diverse, meaningful projects in my portfolio—one day I am with a film crew shooting B-roll footage for a media kit, and the next day I'm developing a script for a radio public service announcement. The people at EERE are the most talented, hardworking, and collegial men and women you'll find in public service. For all these reasons, I chose EERE—to make a real difference in this exciting time for clean energy and to work with the best and brightest public servants."
— John, Communications
 ________________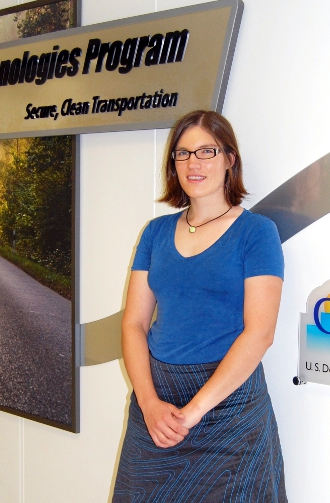 "In third grade, I decided that I wanted to be a writer and environmental scientist. As the communications manager for an initiative that puts alternative fuel and fuel efficient vehicles on the road, this job is pretty close to my dream. Now, I believe that we have a responsibility to provide Americans with and inform them about environmentally and economically sustainable transportation choices. In my position, I enjoy figuring out the best ways to communicate with the public, whether online, in print, at events, or through our on-the-ground contacts. In addition, I take pride in the knowledge that our work decreases greenhouse gases and urban air pollution. The fact that climate change and poor air quality have the largest negative effects on our society's most vulnerable people drives much of my passion for my work."
— Shannon, Clean Cities, Vehicle Technologies Office
 ________________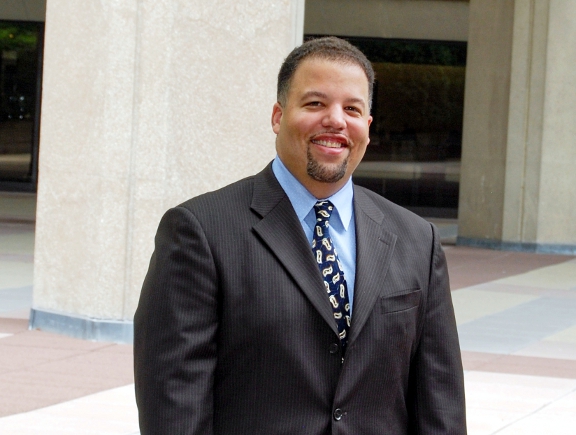 "I joined EERE during the summer of 2009, after completing my MBA in international business. My education and previous work experience in finance, marketing and project management contribute heavily to the DOE/EERE mission of transforming the U.S. energy system. I lead a team supporting budget formulation, budget execution, and budget defense and justification of the Wind and Water Power Programs within EERE. Choosing to work in EERE was an easy decision for me because I have fostered a lifelong interest in renewable energy (I even have an old video project on renewable energy, which I completed while in elementary school). This is clearly a historic time to be working in EERE. I am constantly reminding friends and family that our progress has a direct impact upon people's everyday lives."
— Jonathan, Wind and Water Power Technologies Office
 ________________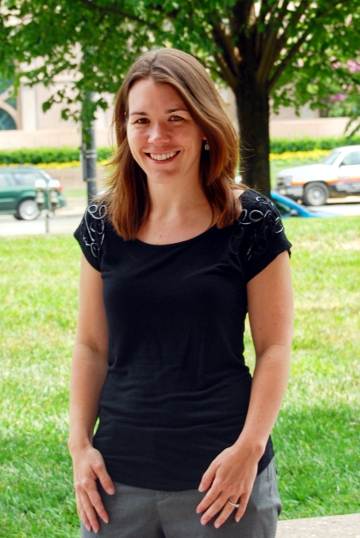 "I began working with DOE just after the Recovery Act was enacted. Because the new administration was so passionate about the environment and sustainable practices, I knew it would be a time of great change and progress at DOE. And I knew that meant some amazing projects would be taking shape. On the very first day, I was placed with a 'SWAT team,' reviewing grant applications from city and state governments. As I did not come from an energy- or environmental-based background, being part of this team gave me the crash course I needed on DOE programs. I joined DOE under the Presidential Management Fellowship program. As a PMF, I have had the unique opportunity to be involved in a variety of functions within DOE. I began my career working with the Appliance Standards office on regulatory enforcement efforts. This experience gave me the opportunity to use my legal training on the job. Seeing how an agency moves through the rulemaking process from cradle to grave brought to life a concept not easily understood in the classroom. And being a part of that process made the learning experience so much more valuable to me.
"During my first year of the PMF program, I completed a rotational assignment at the United States Holocaust Memorial Museum (USHMM). This was a truly unique experience, allowing me to see how a smaller organization runs (the USHMM is a public-private partnership). I worked with the Office of General Counsel on an in-house training and assisted the Equal Employment Opportunity manager with the special emphasis programs, as well. I am now completing a developmental assignment with EERE's Office of Program Execution Support. I am learning about the various human capital actions that take place on a daily basis. This has given me the chance to put into practice what I learned about federal employment practices and regulations while at the USHMM.
"As for the effect that DOE has had on my personal life … I did not consider myself an 'environmentalist' before I joined DOE, but now I find myself relaying information on efficiency to my family and friends, recommending that they perform home energy audits or upgrade their light bulbs and electronics. I even helped my dad find an efficient dishwasher (part of the state appliance rebate program!) when I went home for a visit last year."
— Leah, Presidential Management Fellow
 ________________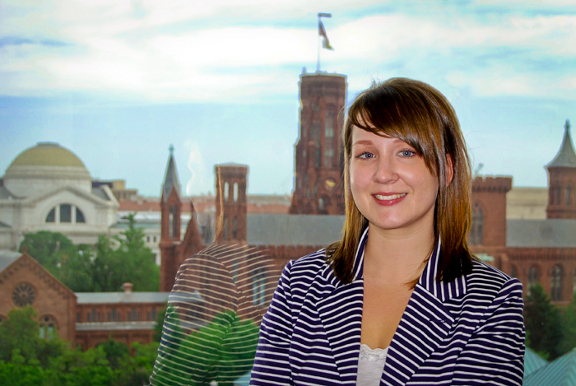 "After receiving an undergraduate degree in basic science and considering laboratory jobs, I quickly realized that my true interest in science lies not under the microscope but rather in applied science. Upon moving to Washington, D.C., I found rubber meeting the road in the quest for America's energy solutions at the Department of Energy. In EERE, I have been involved in multiple initiatives that bridge the gap between research and development and the real-world deployment of renewable and efficient energy technologies such as the Advanced Technology Vehicle Manufacturing Loan Program. As a federal government employee, I have had unique opportunities to further my leadership skills; serving as chair of EERE's Associate Management Board, a team of early career staff tasked with developing innovative recommendations to advance the mission of EERE, is one such example."
— Sarah, Innovation and Deployment