U.S. Department of Energy - Energy Efficiency and Renewable Energy
Solar Energy Technologies Program – Procuring Solar for Federal Facilities
Identifying Needs and Goals
Tip for Project Success
Reference the four federal guidelines for renewable energy projects. The Energy Policy Act of 2005 sets the primary renewable energy requirements for federal agencies, and the other three guidelines build on it.
Identifying the needs and goals is the first step in planning for a federal site solar project.
The reasons for considering a solar project help define the needs and goals that the project will address. Potential goals or criteria include the following:
Maximize on-site solar energy production (particularly within a restricted budget).
Maximize the return on investment.
Meet a minimum annual solar energy production target.
Maximize the greenhouse gas (GHG) reduction.
Goals could adjust or change as the project develops, but they always should be at the forefront during the decision-making process.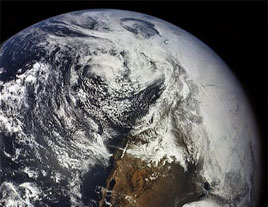 The following list provides common reasons for considering implementing a solar project.
The agency must meet renewable energy targets.
The appropriations are available for improving a facility.
The project is a good way to meet a site's needs (depending on site conditions, there can be many smart reasons to implement a solar project).
The project can provide energy cost savings.
The project can reduce future energy cost volatility and uncertainty.
After identify the project's needs and goals, the next step in the planning process is to assemble an on-site team. Also see the full list of steps in the planning process.