Concentrating Solar Power Newsletter (December 2012)
December 2012
Welcome to the first edition of the SunShot CSP Newsletter!
As the new fiscal year gets underway, the DOE SunShot Initiative's concentrating solar power (CSP) program is excited to launch the inaugural edition of the SunShot CSP Newsletter.
In this issue:
Director's Corner: Looking Back, Moving Forward
With the holiday season upon us and another year winding down, I am pleased to share with you the recent happenings in the concentrating solar power (CSP) program of the DOE SunShot Initiative. Fiscal year 2012 was a busy and exciting time for the CSP program. We launched three new funding initiatives targeted at the SunShot Initiative goals, leading to more than $95 million in awards and nearly doubling the number of projects in our portfolio. Our strong and balanced portfolio of projects includes investments with near-term to long-term horizons that span all the various CSP technologies. More information about the funding initiatives over the past fiscal year can be found in the Program Progress Update section of this issue.
Looking ahead, it is an exciting time for the CSP industry as a whole. Several large-scale commercial CSP plants are well along in their construction for anticipated operation starting in 2013. Collectively, the projects, when completed, will add close to 1.3 GW of CSP-generated electricity in the United States. On the research and development (R&D) side, our program continues to support the best ideas from industry, national laboratories, and academia to enable a successful CSP future. A national collaborative with strong momentum is in place toward the SunShot Initiative goal of achieving subsidy-free levelized cost of CSP-generated electricity of $0.06/kWh or less by the end of the decade.
One of our goals going forward is that of greater communication with our stakeholders. To this end, we continue to make significant changes to the SunShot CSP webpage where you can read more about our various programs and projects, as well as get periodic updates on the project outcomes including patents and publications. The SunShot CSP Newsletter is a further step in reaching out to a broad audience, aimed at providing periodic updates on our program and the industry and highlighting our awardee successes in research, development, and deployment. In this issue, you will also meet the people who managed our successful funding opportunities over the past year as well as read about the highlights of our program's involvement in various professional activities.
We hope that you enjoy the features in this first edition of the newsletter. We welcome your feedback and your active engagement with the program.
Best wishes for the holidays and new year,

Ranga Pitchumani
Director of Concentrating Solar Power
Program Progress Update
Over the past fiscal year, the CSP program awarded more than $95 million to companies, universities, and national laboratories through its funding opportunity announcements.
The 2012 SunShot CSP R&D funding opportunity sought to address the technoeconomic challenges of the solar field, receiver, and power block. The program attracted broad interest from a diverse range of participants including forerunners in the CSP community as well as researchers from other fields that offer fresh perspectives on shared technical challenges. The 21 projects selected from a pool of over 150 applicants received a total of more than $55 million in funding.
The research efforts underway range from novel material development to lean manufacturing and assembly methods for collectors; innovative receiver designs for high temperature, higher-efficiency heat collection; and power block designs toward higher efficiency operation with dry cooling.
The SunShot CSP R&D program marked a change in our funding approach in that—for the first time—a competitive funding opportunity was made open to applications from national laboratories along with industry and academia. Seven of the 21 awards were made to DOE and non-DOE national laboratories.
The Multidisciplinary University Research Initiative (MURI) program was designed to bring together university-based teams to address fundamental challenges in discovering and engineering heat transfer fluids with aggressive property and performance objectives for current and next generation CSP plants. Furthermore, the MURI program fosters an allied goal of training a cadre of next-generation engineers and scientists ready to advance the field of solar energy.
The MURI program—the first of its kind for DOE—attracted applications from teams representing over 40 universities nationwide resulting in two awards totaling $10.5 million in funding that reaches six universities spread coast to coast.
The national laboratories are an important component of our portfolio, which was strengthened this year through involvement of an expanded suite of laboratories. In addition to the awards to the national laboratories through the SunShot CSP R&D program, an open funding competition for multi-year project plans in CSP was launched for the first time to all the DOE national laboratories. Twelve awards totaling more than $30 million were made to six different laboratories based on an external peer review process.
SunShot Awardee Spotlight: Terrafore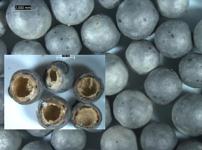 Sometimes great things come in small packages. In the case of developing ways to more efficiently store solar energy, they come in tiny capsules. Learn about a new method to improve storage efficiency and reduce the cost of energy delivered from CSP plants that is being pioneered by SunShot awardee Terrafore.
CSP Team Highlights
The DOE Solar Program's concentrating solar power team is focused on changing the way this country generates and stores solar energy. Find out what people like SunShot technology development managers Jesse Gary and Joe Stekli are doing to achieve SunShot CSP goals.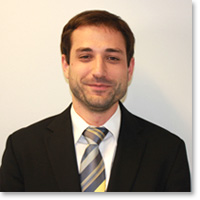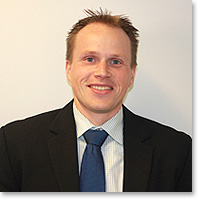 Here are a few of the other professional activities of the SunShot CSP team:
Joseph Stekli gave an invited presentation at the 4th Annual Concentrating Solar Thermal Power conference in San Diego, California, April 18-19, 2012.
Ranga Pitchumani delivered the opening plenary talk on the SunShot Initative for Concentrating Solar Power at the ASME 2012 6th International Conference on Energy Sustainability in San Diego, California, July 23, 2012.
Mark Lausten organized the SunShot CSP Symposium at the ASME 2012 6th International Conference on Energy Sustainability in San Diego, California, July 23, 2012.
Levi Irwin delivered an invited presentation on Polymers for Solar Energy at the 244th American Chemical Society National Meeting and Exposition, Philadelphia, Pennsylvania, August 19-20, 2012.
Jesse Gary gave a keynote presentation on the Concentrating Solar Power in the U.S. at the SolarPACES 2012 Concentrating Solar Power and Chemical Systems conference in Marrakech, Morocco, September 11-14, 2012.
SunShot CSP Podcast
In the first segment of a three-part series, SunShot CSP director Ranga Pitchumani talks about thermal storage for CSP including what it is, why it's important, and how much it costs.