The U.S. Department of Energy (DOE) Sustainability Performance Office (SPO) oversees departmental sustainability efforts required by Executive Order 13514, Executive Order 13423, and related Federal laws and regulations. Learn more about SPO and its role within DOE.
Get information on:
Outlines DOE sustainability goals, requirements, and greenhouse gas reduction targets.
DOE's Strategic Sustainability Performance Plan and updates on DOE progress.
DOE Sustainability Awards to recognize outstanding contributions toward sustainability at DOE sites.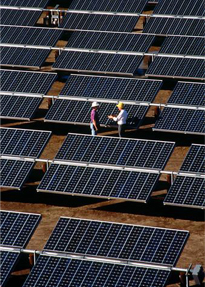 News
Events
Features