Large-Scale Hydropower
Although definitions vary, DOE defines large-scale hydropower as facilities that have a capacity of more than 30 MW.
Currently, while many existing large-scale hydropower facilities are being relicensed, it is unlikely that new plants requiring large impoundment dams would receive the necessary permits.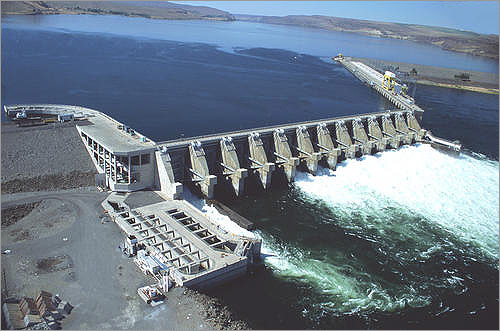 If you are interested in large-scale hydropower, contact one of the following organizations:
Idaho National Engineering & Environmental Laboratory Hydropower Site

Provides information on the latest environmental and turbine-related research.

The NHA is a nonprofit trade association dedicated to advancing the interests of the U.S. hydropower industry. The site offers information aimed primarily at the hydropower industry (e.g., hydropower facts, press releases, legislative and regulatory issues). Although most of the information on the Web site is geared toward large-scale hydropower generators, NHA may be able to give you information on microhydro if you contact them directly.