Operating in nearly 100 countries around the world, ABB is a global power and automation leader dedicated to energy efficiency solutions and smart grid technology.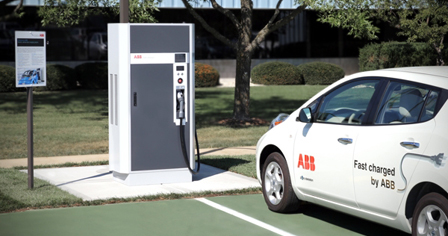 Fast Facts
Joined the Workplace Charging Challenge: June 10, 2013
Headquarters: Cary, NC
Charging Locations: New Berlin, WI; Raleigh, NC; Houston, TX
Domestic Employees: 20,000
Multimedia
Watch a video by Workplace Charging Partner ABB Inc. View more videos on the Alternative Fuels and Advanced Vehicles Data Center.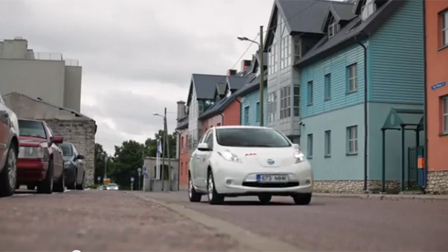 More Information
Workplace Charging News
July 8, 2013
ABB joins DOE's Workplace Charging Challenge
U.S. Department of Energy welcomes ABB as a partner in program to encourage charging availability at workplace facilities to enable EV adoption
The U.S. Department of Energy (DOE) recently launched a program aimed at increasing the number of employers offering electric vehicle charging for employees at their workplaces. This program asks partners to make a pledge to assess employee demand and implement charging infrastructure where it makes sense for partners and employees.
The Workplace Charging Challenge calls upon America's employers to make a commitment to provide plug-in charging access available to their workforce. ABB has joined many other partners in this challenge, including companies such as 3M, The Coca-Cola Company, Dell, Duke Energy, Ford, GM, Google, The Hertz Corporation, National Grid, New York Power Authority, Nissan, NRG Energy, Raytheon Company San Diego Gas & Electric, Southern California Edison, and Verizon.
"This program fits well into ABB's overall commitment to energy infrastructure," said Ron Tucker, Head of ABB's Discrete Automation and Motion division for North America. "We offer charging infrastructure in our portfolio and have chargers at some of our sites with more planned at additional locations. ABB believes in sustainability, whether we're helping our customers with energy solutions or managing our own facility initiatives."