The City of Auburn Hills has been at the forefront in raising awareness about the fueling needs of plug-in electric vehicle (PEV) owners. In July 2011, Auburn Hills was the first municipality in Michigan to adopt a comprehensive Electric Vehicle Infrastructure Ordinance. The City's ordinance encourages, but does not require, developers, builders, homeowners and business owners to make PEV charging stations a regular part of construction. Additionally, City-developed signage to ensure that parking spaces dedicated to PEVs are not blocked by gasoline-powered vehicles is under consideration for use as a national standard. The City has also "walked the walk" by installing ten public charging stations for employees in three locations within its borders.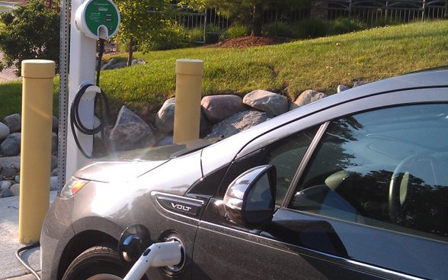 Fast Facts
Joined the Workplace Charging Challenge: June 3, 2013
Headquarters: Auburn Hills, MI
Charging Locations: Auburn Hills, MI
Domestic Employees: 168
Multimedia
Watch video by Workplace Charging Partner City of Auburn Hills. View more videos on the Alternative Fuels and Advanced Vehicles Data Center.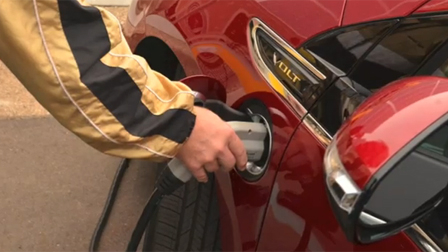 More Information
Workplace Charging News
June 11, 2013
U.S. Department of Energy Names Auburn Hills Among National Partners in Workplace Charging Challenge
Auburn Hills, MI. – The U.S. Department of Energy (DOE) announced today the City of Auburn Hills, a dynamic community committed to innovation and growth, has been named a partner in the Workplace Charging Challenge. The announcement was made by DOE's Assistant Secretary, David Danielson, during his keynote speech at the Electric Drive Transportation Association Annual Conference in Washington, D.C.
The Workplace Charging Challenge is a collaboration between the DOE and American innovators to accelerate the development and commercialization of the next generation of plug-in electric vehicles (PEVs) and charging infrastructure with the goal of increasing the number of American employers offering workplace charging by tenfold in the next five years. The Workplace Charging Challenge was implemented in response to President Obama's March 2012 announcement of the EV Everywhere Grand Challenge, aimed at "enabling the United States to be the first in the world to produce plug-in electric vehicles that are as affordable and convenient for the average American family as today's gasoline-powered vehicles within the next 10 years." Auburn Hills was invited by the DOE to become a partner in the Workplace Charging Challenge based on the city's leadership in promoting PEV infrastructure readiness both statewide and nationally.
"Over two years ago, Auburn Hills made an intentional decision to prepare for the fueling needs of plug-in electric vehicle drivers," said Steven Cohen, director of community development for the city of Auburn Hills. "With the support of the Ann Arbor-based Clean Energy Coalition, our example has become a model for Michigan, which in turn has made us a national player on the topic."