U.S. Department of Energy - Energy Efficiency and Renewable Energy
Vehicle Technologies Office
Workplace Charging Challenge Partner: DTE Energy
DTE Energy seeks to be a premier, full-service, energy and energy-technology company providing solutions to meet the needs of 21st century customers including the installation of plug-in electric vehicle (PEV) charging stations. DTE Energy has installed or facilitated the installation of 78 charging stations across southeast Michigan, all of which provide free electricity. Fifty-four of the charging stations are at one of its own facilities and 34 are publicly available.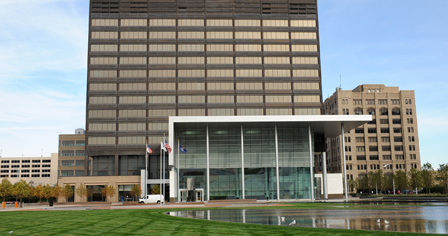 Fast Facts
Joined the Workplace Charging Challenge: March 12, 2013
Headquarters: Detroit, MI
Charging Locations: Ann Arbor, MI; Belleville, MI; Bloomfield Township, MI; Clinton Township, MI; Clinton Township, MI; Detroit, MI; Detroit, MI; Detroit, MI; Detroit, MI
Domestic Employees: 10,000
Multimedia
Watch a video about Workplace Charging Partner DTE Energy. View more videos on the Alternative Fuels and Advanced Vehicles Data Center.