Fact #651: November 29, 2010
Hybrid Vehicles Dominate EPA's Top Ten Fuel Sippers List for 2011
Each year, the Environmental Protection Agency (EPA) produces a list of the top ten most fuel efficient vehicles for the model year. In past years, it was the small, lightweight vehicles that achieved the highest ratings. However, in recent years, hybrid vehicle technology has expanded throughout the automotive industry and now the list is dominated by hybrid vehicles, many of which are midsized cars and even SUVs. The only non hybrid vehicle to make the list is the Smart ForTwo which came in at number 7. The Toyota Prius again took top honors with a rating of 51 miles per gallon (mpg) City and 48 mpg Highway.
Top Ten EPA-Rated Fuel Sippers (2011)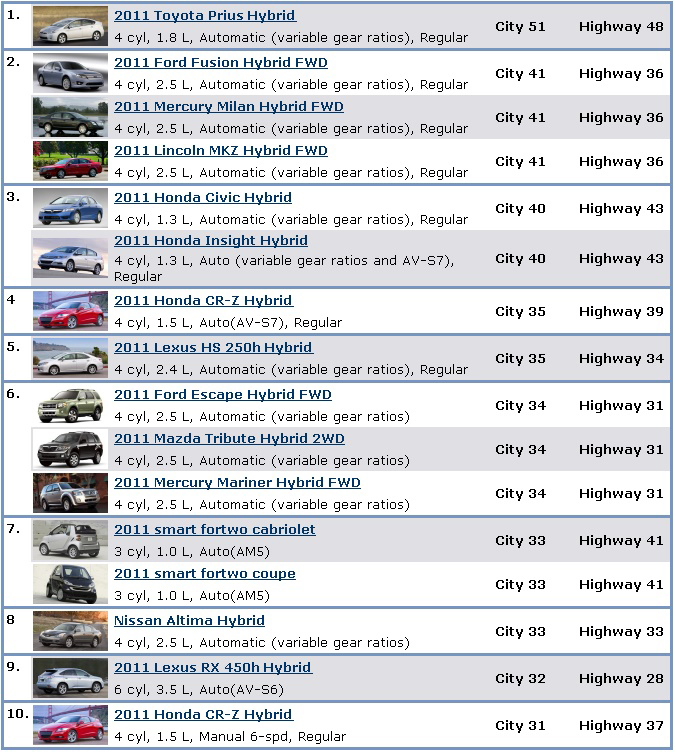 Source: The Fuel Economy Website