Fact #677: May 30, 2011
Number of Hybrid Models, 2001-2011
In 2001 there were only 2 hybrid models for consumers to choose from. Ten years later, the number of hybrid models available to consumers has increased to 29 models. Between the 2010 and 2011 model year, the number of hybrids increased by 9 models, the greatest increase yet.
Number of Hybrid Models, 2001-2011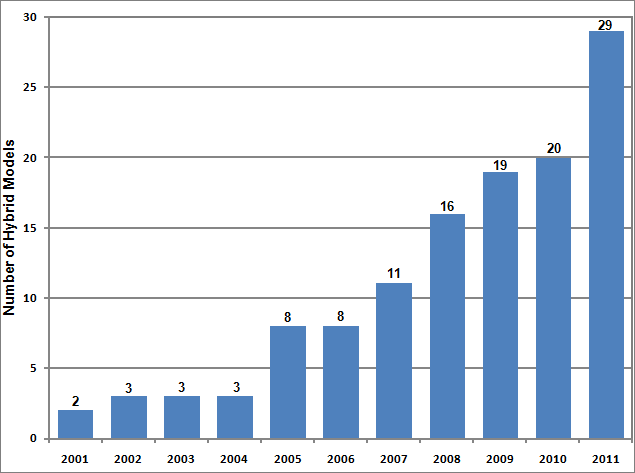 Supporting Information