Fact #526: July 7, 2008
Price Breakdown for a Gallon of Gasoline and a Gallon of Diesel
For both gasoline and diesel, taxes make up 10% of the price; distribution and marketing account for another 5%. The remaining 85% of the price comes from crude oil and refining. Refining costs for diesel makes up a greater share of the overall price than for gasoline.
Price Breakdown for a Gallon of Gasoline and a Gallon of Diesel, May 2008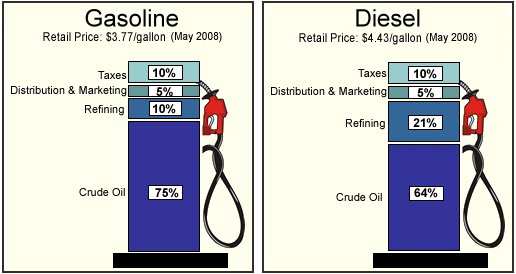 Return to 2008 Facts of the Week