Fuels and Lubricants
The Fuels Technology subprogram supports fuels and lubricants R&D to provide vehicle users with cost-competitive options that enable high fuel economy with low emissions, and contribute to petroleum displacement. Transportation fuels are anticipated to be produced from future refinery feedstocks that may increasingly be from non-conventional sources including, but not limited to, heavy crude, oil sands, shale oil, and coal, as well as renewable resources such as biomass, vegetable oils, and waste animal fats. The impact of changes in refinery feedstocks on finished fuels is an area of relatively new concern to engine manufacturers, regulators and users. Advanced engine technologies are more sensitive to variations in fuel composition than were earlier engines, in addition to facing tightening emissions standards.
This subprogram consists of two activities: Advanced Petroleum-Based Fuels (APBF); and Non-Petroleum-Based Fuels and Lubricants (NPBFL). The goals are: (1) to enable post-2010 advanced combustion regime engines and emission control systems to be more efficient while meeting future emission standards; and, (2) to reduce reliance on petroleum-based fuels through direct fuel substitution by non-petroleum-based fuels. These activities are undertaken to determine the impacts of fuel and lubricant properties on the efficiency, performance, and emissions of current engines as well as to enable emerging advanced internal combustion engines. These advanced engines operate in low-temperature combustion regimes that are expected to become more prevalent in the marketplace because of their higher efficiency and continually improving emissions performance. These activities are coordinated with and supportive of EPA's fuels and emissions-related activities, as mentioned in their strategic plan.
Benefits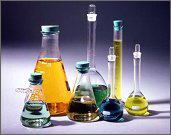 The Energy Independence and Security Act of 2007 (EISA, P.L. 110-140) mandates the use of enormous amounts (as much as 36 billion gallons annually by 2022) of renewable fuels, which will mainly be ethanol. Current ethanol markets are not able to absorb the volumes mandated; use of intermediate blends may be required. In addition, future feedstocks for fuel production are expected to come from alternative fossil sources. Understanding of the impact of these fuels and fuel blends on current and advanced combustion engines is critical to increasing their use. Technical issues that need to be addressed include: lack of data and tools for predicting fuel property effects on combustion and engine optimization, as well as effects on emissions and emission control system impacts; also, the long-term impact of new fuels and lubricants on advanced combustion engines and emission control systems. This activity is developing data, along with many partners in industry and government on the impact of these fuels on new and old vehicles, as well as, small non-road engines.
Fuel Technologies: Goals, Strategies, and Top Accomplishments
A brochure describing the work the Vehicle Technologies Office is doing in the areas of fuels and lubricants is available.
Current Annual Progress Report
Featured Publications
Fact sheet describing the Vehicle Technologies Program integrated portfolio of advanced vehicle and fuel research, development, demonstration, and deployment activities. Details



Brochure describing the goals, strategies, and some of the major accomplishments of the Fuel Technologies subprogram of the Vehicle Technologies Program. Details