Lightweight Materials for Cars and Trucks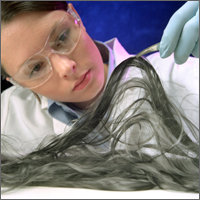 The vision of the lightweight materials activity is to develop and validate cost-effective high-strength materials technologies that could significantly reduce vehicle weight without compromising cost, performance, safety, or recyclability. In addition, improved materials may pave the way for other technologies that can further improve vehicle fuel economy. Researchers are identifying lightweight, high-strength materials and materials processing technologies that can contribute cost-effectively to reducing the weight of the vehicle while maintaining or improving functionality, durability, reliability, and safety.
Research focuses on four main areas:
Cost reduction;
Manufacturing, processing, and forming technologies;
Design data, predictive modeling, and test methodologies; and
Joining, recycling, repair, and non-destructive evaluation.
Substituting lightweight, high-strength materials (such as aluminum, magnesium, titanium, advanced high-strength steels, fiber-reinforced composites, and metal matrix composites) for mild steel in vehicle applications can have a positive impact on fuel economy and emissions.
Because the greatest barrier to the use of many of these lightweight materials is cost, the U.S. Department of Energy is leading the research effort to develop and validate technologies that reduce the cost of materials, components, and structures and/or improve their manufacturability. In particular, low cost is a focal point of the carbon fiber technology development which includes investigations of alternate source materials such as textile-grade polyacrylonitrile (PAN) and renewable materials such as lignin- and bast-based fibers.
The Materials subprogram hosted a Lightweight and Propulsion Materials workshop in March 2011 in Dearborn, Michigan to understand industry's needs and technology gaps. These reports serve as a benchmark of current state-of-the-art technologies as well as technical goals in these areas.