Quality Work Plan Training Requirement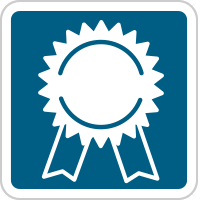 The Weatherization Assistance Program's (WAP) comprehensive Quality Work Plan establishes a benchmark for quality home energy upgrades. The plan includes a training requirement that all WAP Grantees must meet. In this section you will learn more about this requirement and find resources and examples to help you meet this obligation in the field.
Requirement
Beginning in Program Year 2014, Grantee training plans must include comprehensive training for all Weatherization Assistance Program (WAP) workers that are aligned with the Job Task Analysis (JTA) for the position in which the worker is employed.
How to Meet this Requirement
Training plans must address two distinct categories:

Tier 1 Training—Comprehensive, occupation-specific training that follows a curriculum aligned with the appropriate JTA. Tier 1 training must be administered by a training program that is accredited by the Interstate Renewable Energy Council (IREC) for the specific course being taught
Tier 2 Training—Single issue, short-term training to address acute deficiencies in the field. Conference trainings are included in this category.

Training plans must ensure that all workers receive regular Tier 1 training
Tier 2 training can be provided on an as-needed basis, however, the majority of worker training should occur in Tier 1.
Resources for Meeting this Requirement
The national network of Weatherization Training Centers may also offer training to prepare for the Home Energy Professional Certification exams. For more information, contact a Weatherization Training Center near you.
Examples from the WAP Network
The National Renewable Energy Lab and the U.S. Department of Energy are currently seeking the below resources to further support the WAP network. Materials can be submitted to WAPinfo@nrel.gov.
Sample training plans
Testimonials on meeting this requirement.
Time Line
Beginning of the Grantee's Program Year 2014 — Grantees must provide a Grantee training plan to ensure that all training meets the requirement outlined in this section. Where available, all Tier 1 training funded by the U.S. Department of Energy (DOE) will be provided by IREC-accredited training programs. Where IREC-accredited training is not available, the Grantee must provide a plan to access IREC training by the beginning of Program Year 2015. IREC-accredited trainings can be administered in a number of ways including traveling training programs, distance-learning programs, and other options approved by DOE.
Beginning of the Grantee's Program Year 2015 — All Tier 1 training paid for with WAP Training & Technical Assistance (T&TA) funds must meet the requirements of this section.