WIPP Evaluation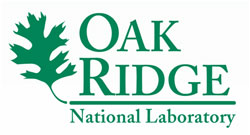 Oak Ridge National Laboratory (ORNL) will be undertaking an evaluation of the WIPP grant projects as part of the Weatherization Assistance Program's evaluation covering program years 2009 to 2011. To facilitate the evaluation, ORNL and DOE collaborated with the grantees to create specific evaluation plans for each grantee, based on the key innovations to be implemented in the projects.
While each Grantee has specific evaluation topics, ORNL will be working with all Grantees to determine answers to the following common evaluation questions:
a) How does the project compare to the formula-grant Weatherization Assistance Program in terms of work quality, cost-effectiveness, energy savings per unit, low-income household benefits, and non-energy benefits?
b) Did the leveraged resources perform as proposed?
c) What are the primary lessons learned for scaling and replicating the project?
The results of the WIPP evaluation will provide valuable information to improve low-income Weatherization efforts nationwide.
To learn more about ORNL's evaluation work, please visit http://weatherization.ornl.gov/index.shtml.