Energy Efficient Mortgages
There are two basic types of mortgages that encourage energy efficiency:
1) EE mortgages that give buyers a better rate or more borrowing capacity to buying a house that is already certified energy efficient.
2) EE mortgages or EE refinancing that allows the home owner to get additional financing rolled into the mortgage to cover the cost of the new energy improvements. EEMs give property owners the opportunity to finance cost-effective, energy-saving measures as part of a single mortgage. The mortgage can allow a repayment period to between 15 and 30 years, thus amortizing the costs of the energy efficiency improvement over time. Property owners can secure an EEM at the time that they purchase a home, or refinance their existing mortgage.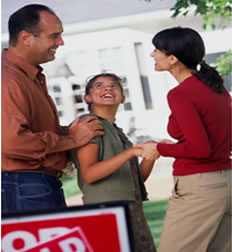 There are several types of "green" mortgage products in use today, however adoption remains limited. One prominent structure is the FHA Green Mortgage which allows for additional borrowing based upon the assumption that additional income will be available to the homeowner as a result of energy efficiency improvements. Programs are developing in Maine, New York and Colorado where the programs inject capital into mortgage products to "buy down" the interest rate that is charged to borrowers as an incentive to finance energy retrofits. A third structure that remains in the testing phase assumes that the energy savings and reduced exposure to energy costs reduces the risk profile of the loan and on average should lead to better loan performance. The reduced risk justifies a lower interest rate which in turn improves the loan pricing for borrowers, while leaving underwriting criteria unchanged.
The opportunity for recipients of SEP and EECBG funding is to capitalize on lending programs that support energy efficient mortgage products and/or establish a loan loss reserve for such programs.
Transaction Points
Energy efficient mortgage products promote financing or refinancing of homes with new mortgages specifically designed to include major energy improvements. Since EEMs are obviously most appropriate for home purchases, simplicity and expedience is critical given the complexities associated with the home purchase process.
Advantages
Disadvantages

+ Long term allows for low monthly repayments
+ Can be combined with an existing home refinance or home purchase
+ Interest costs should be tax deductible in most cases for borrower

— Home buyers are often overwhelmed with other issues and not able to think about energy improvements at time-of-sale
— Requires lender adoption of the program
— Amount of paperwork and cost of mortgage financing might not be appropriate for small projects
Resources

Power Purchase Agreements