Fact #720: March 26, 2012
Eleven Percent of New Light Trucks Sold have Gasoline Direct Injection
Gasoline direct fuel injection (GDI) allows fuel to be injected directly into the cylinder so the timing and shape of the fuel mist can be controlled more precisely. The improved combustion and higher compression of GDI engines makes them more efficient especially when paired with turbo charging as they usually are. The market for GDI engines has grown more rapidly for light trucks than for cars. Manufacturers began using GDI in trucks in 2008 and by 2010 GDI had grown to 11% of the market.
Market Share of New Cars and Light Trucks with GDI, Model Year 2007 – 2010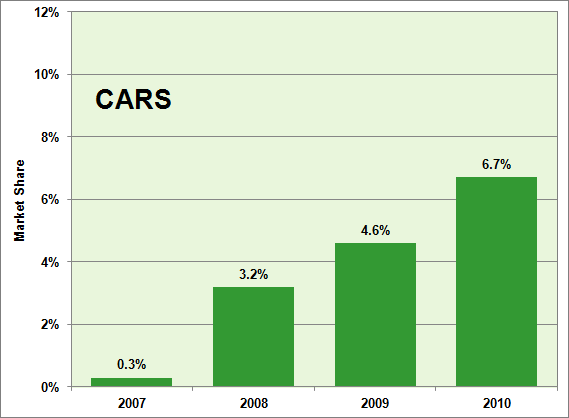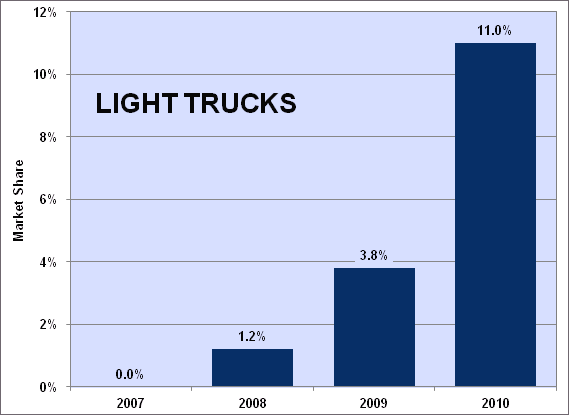 Supporting Information